December 2017 events at The Last Drop!
There's so much going on throughout December at The Last Drop Village Hotel & Spa, whether you're looking to book a Christmas Party or enjoy a delicious family meal, they have everything for you to enjoy a fantastic festive period.
---
Firstly, the fantastic Robinson Crusoe pantomime takes place from December 6th, and will continue to run:
7th December, 13th December, 14th December, 20th December, 24th December, 27th December, 29th December, 30th December, 3rd January, 4th January
The cost is only £12 for adults and children 12+, £6.85 for children ages 2-11, £35 for a family of 2 adults and 3 children, and £10 for concessions.
You can find full details about the panto here!
---
On December 3rd, 10th and 17th, you can enjoy Sunday Lunch with Robinson Crusoe and Santa Clause! Arrival is from 11:30am. The cost is only £21.95 for adults and children ages 12+ and £9.95 for children aged 2-11.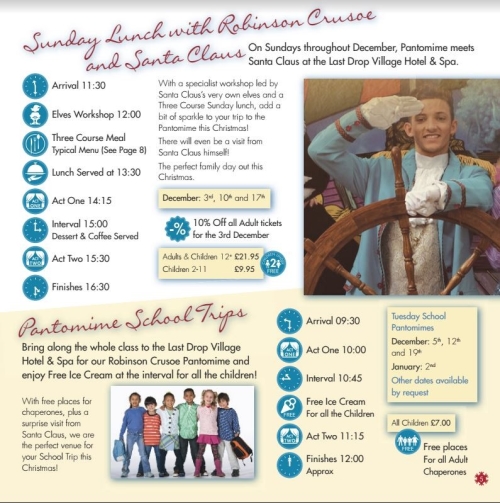 ---
Celebrate your Christmas Party in style at The Last Drop! They are having 2 fantastic party night themes, Abba Rocks, Dance Through the Decades and Retro 80's!
Prices start from just £26.95, you can find full details here
---
If you're looking for somewhere to dine throughout December, The Last Drop truly is the place! You can enjoy a fantastic 3 course meal in their Courtyard Restaurant every day from 6:30om, and can even enjoy dining with them on Christmas Day for a 4 course meal, Boxing Day for a 3 course meal and New Year!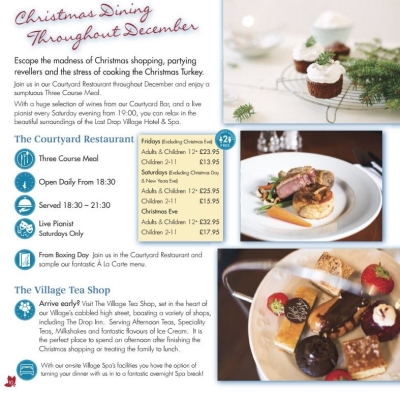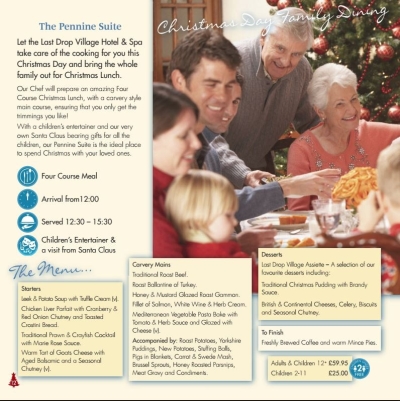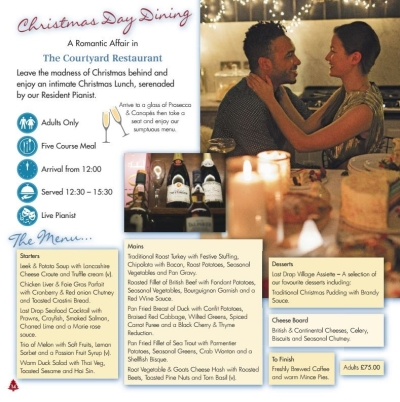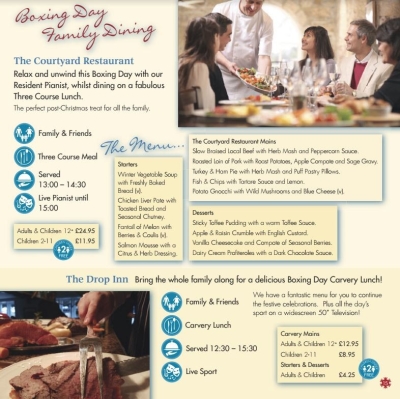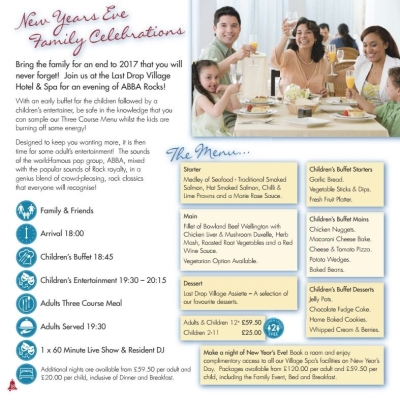 If you would like any more information about the fantastic events taking place at The Last Drop throughout December, give them a call on 01204 873500