Choir seeks new voices!
21st January 2014
... Comments
---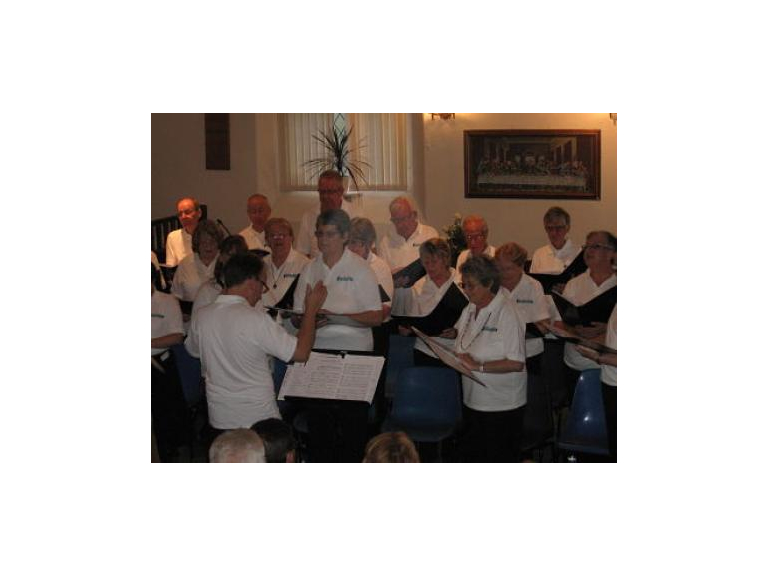 With success still resounding in their ears following their first major concert 'Jingle Bell Sing-A Long', Bolton Cancer Voices are entering the New Year with a search for additional members for their 40-strong Choir.
Unique in the North West Bolton Cancer Voices is the only dedicated Choir for cancer patients and cancer survivors. Membership is open to anyone whatever the stage of their cancer journey whether newly diagnosed and in treatment living with cancer as a life limiting condition or a cancer survivor regardless of the period since diagnosis. People need not live in Bolton as long  as they can get there for rehearsals, which take place on Monday evenings 8pm 9.30pm at the Friends Meeting House, Silverwell Street, Bolton. There areno membership fees and no auditions to worry about.
Musical Director for the group is Clive Rushworth, who takes a relaxed approach to rehearsals making learning easy and enjoyable no matter what people's previous level of experience.
Karen Elliott, Chair of Bolton Cancer Voices said:" - We are now 18 months old and the first year and a half has been phenomenal For a Choir launched on nothing but vision, hope and goodwill we have achieved a lot in a short period; but more than anything for me the important thing is that members are really enjoying themselves and getting something positive out of being a part of the Choir.
Singing can be powerful, empowering and energizing and it can play a role in helping boost confidence and self-esteem both of which some find to be undermined when they receive a cancer diagnosis.
In 2014 we want to continue to provide fun, different and challenging experiences for the Choir and we very much hope that more cancer patients and cancer survivors will be inspired to join us; peopl are assured of a warm welcome."
To find out more contact Karen on 01204 595562 / 07773 164235 or email  
boltoncancervoices@yahoo.com