Buying, Selling or Renting? Let Edwards Guide you through it!
Being part of the local property scene for well over twenty-five years Edwards Sales and Lettings are a major part of the Bolton community. Situated in Bromley Cross this family business has been giving excellent service to a generation of local home seekers.
What do Edwards Sales and Lettings do?
They are 'the key to your new home'.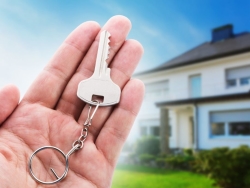 Property for Sale, with dozens of properties right across the Bolton conurbation and beyond supported with fully detailed information and photographs. Edwards Sales and Lettings will assist house sellers from the point of contact all the way through the process.
Valuations, establishing the correct price is a key factor, often sellers have no real idea about the saleability of their property or of its actual value – not to be confused with the hoped for selling price. Establishing a realistic selling price, then marketing the property across a variety of platforms, on-line and social media plus traditional methods to create as much interest as possible from prospective buyers. Facilitating viewing and guiding the seller toward a satisfactory deal.
Property for buyers, reflects the comments about selling, buyers also require professional input to make sure that they can see a range of options in order to make an informed choice. Matters concerning location, amenities, and access to the local business community, schools, shops, employment etc. are all available through this experienced local firm.
The Edwards Sales and Lettings Bespoke service has additional top of the range options available to discerning clients.
Property to rent, people needing a place to live but not wanting to buy, or unable to do so presently, students, out of town business people looking to move on in time, professionals at the start of their careers, nurses, doctors etc.
Edwards Sales and Letting have a huge stock of potential rental properties available, houses, bungalows, apartments etc.
Likewise, people wishing to rent out their property as an investment will be accommodated readily by the Edwards team.
If you would like to find out any more information about Edwards Sales and Lettings and the services they offer, give the team a call on 01204 598888