Business Owners, Would You Like to Save a Fortune on Postage?
Nationwide Franking Sense of Bolton are here to help.
Any business that has a hefty postage bill can reduce the cost with a little help from the friendly people at Nationwide Franking Sense, here in Bolton.
Nationwide Franking Sense is an independent Tier 1 mail and print room managed services provider. Headquartered in Bolton with branches in Glasgow and London, they are vendor neutral and can supply the most appropriate equipment to completely match every individual customer's needs from a broad base of manufacturers.
The Company's experience is that each manufacturer has strengths and weaknesses across its product range and can sometimes be driven by internal supply chain needs that are not necessarily in the customer's best interests. In each case Franking Sense recommendation of products and services follows a no-obligation audit process by putting their customers' needs first.
What can Franking Sense do for your business?
Franking machines, to save money on postage depending on the volume of work throughput, Low, Medium or Large/High Volumes.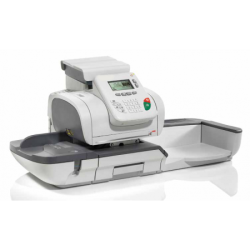 Even low volume savings on c 30 letters per day can make substantial savings making this a highly cost effective business strategy. High Volume Businesses sending out 1000 plus letters per day can save pro rata, mail-order, mailing houses, on-line marketeers can all reduce costs in this way. Ask the Nationwide Franking Sense Bolton team for a detailed breakdown of cost and relative savings.
Franking Machine Consumables are stocked to support their customers.
Photocopiers, businesses with need for high-quality photocopying for marketing purposes or demanding clients will find exactly the right solution at Franking Sense, they stock all leading brands and consumables, plus maintenance.
Mail room equipment, labeling, address printers, scanners, shredders, and X-ray machines for safety checking.
Print and Mailroom Software, for tracking, franking, output management, print management, and automatic document processing software.
Nationwide Franking Sense of Bolton specialise in mail room systems and support to accommodate local businesses, save money, and increase their throughput which in turn will help them grow their business. All of which makes perfect business sense.
If you would like any more information about Nationwide Franking Sense, give them a call on 01204 303015