Bolton Young Persons Housing Scheme show that anything is possible
23rd April 2012
... Comments
---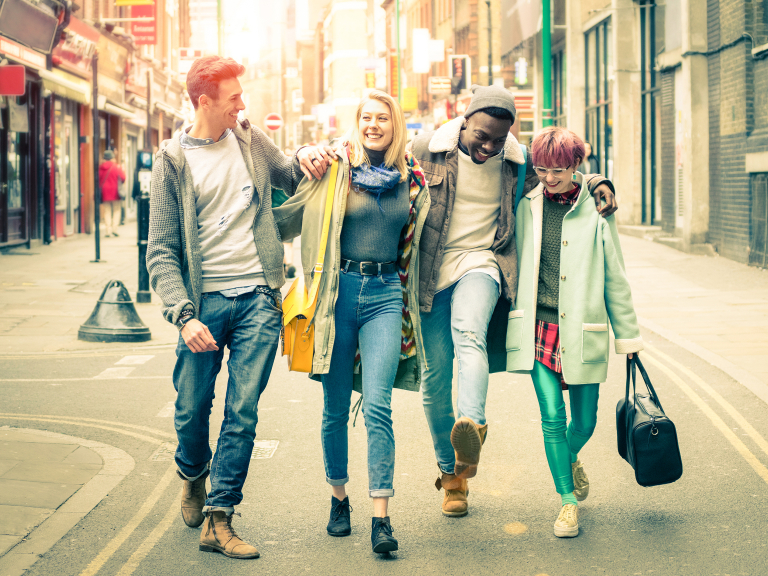 Bolton Young Persons Housing Scheme are a new affiliate member of thebestof bolton and they recently sent us this amazing testimonial of someone who had used their services as a client and then came back to work there as a support worker.
---
Read their story
When I found myself homeless in 1997 at the age of 17 due to a breakdown in relationship with my mum, I turned to Bolton Young Person's Housing Scheme.  I was taken under their wing and allocated a support worker called Maura.  I remember feeling very frightened as I have never lived alone before but Maura helped me to settle in and supplied me with a food parcel and heaps of care and empathy.  I can remember my first night in my new home and it was definitely one of the most daunting experiences of my life, one I feel I would not have got through without my support worker.  We were taken out on trips to the cinema and my favourite ice skating, which made living alone a little more bearable.  This was also an opportunity to meet other young people in the same situation and just kick back and have fun as independent living is hard work!!!!!  Living of £35 a week was tough going, paying gas and electric and trying to buy food was a struggle every week but I was determined to succeed in life.
I had to drop out of college at the time as I couldn't afford the travel expenses which were an even bigger blow as this was my career on the line.  When I turned 18, I was eligible for my own flat from Bolton Young Person's and I was given the most beautiful flat brand new and carpeted all the way through.  I felt very posh and remember paying for my first bed in weekly instalments, which took months but again I succeeded.  Little by little I no longer needed so much support and wanted to venture off and eventually moved away.  I found myself thinking what a wonderful job Maura had and wondered what I would have to do to have  a career in youth and community work.
I became a mother at 19 which was a huge responsibility, however I had learned how to budget money and pay the bills from Bolton Young Person's therefore I coped with motherhood quite well.  I gave my daughter the same name as Maura's daughter, I loved the name.  I drifted from one job to another until I returned to college but felt that my mission in life would be to help others like me.  I eventually secured a place at the University of Bolton, something I was told I would never be able to do by a teacher at school who told me I was "too thick".  I completed four years of study and became one of the first people in Bolton to graduate the BA hons in youth and community studies with a 2.1.  During my second year placement from university I found myself back at the door of Bolton Young Person's Housing Scheme but this time to work as a volunteer.  I was again welcomed with open arms by the Manager but was disappointed to hear that Maura no longer worked there.  I was eventually taken on as bank staff at Nightstay, a youth hostel for 16-21 year olds run by Bolton Young Person's Housing Scheme and I love my job.  When Maura came back to Bolton Young Person's as Director this year I was overwhelmed and couldn't believe that after all this time I was able to work alongside someone who had not only inspired me to succeed in life but who was there for me when no one else was.
I have three beautiful children and a lovely home and husband and feel very privileged to work for one of the best organisations for supporting young people.  Helping other young people who are homeless is as satisfying as I had imagined it would be and thank Bolton Young Person's for not only helping me when I was homeless but for continuing to support me in my future career.
April 2012
---
BYPHS – Support and housing for homeless and vulnerable young people who are single.
Bolton Young Persons works with other agencies in Bolton to deliver supported housing to young people aged 16-25. We help young people to gain the confidence to live independently and actively within their local community.
If you would like more information on how they can support you contact 0800 731 9150 or Bolton 01204 373979