Bolton Beer Festival 2017 is Back. Cheers!
28th September 2017
... Comments
---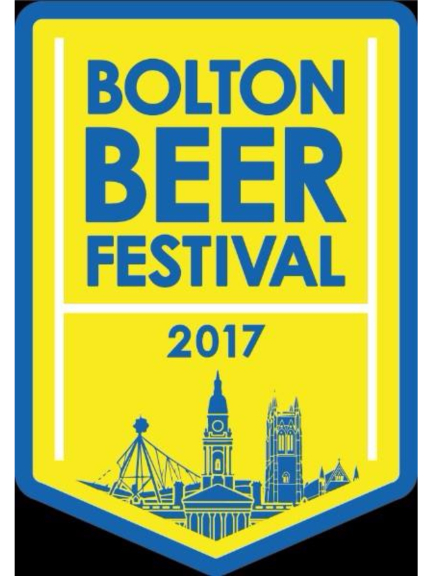 Bolton's highly successful Beer Festival is back for another year and will be held in the Premier Suite at the Macron Stadium on Wednesday 4th to Saturday 7th October.
This four-day Festival is a celebration of the beer makers craft and follows previous year's successful events at which many people enjoyed tasting and enjoying some of the very many beers, wines and spirits displayed there.
The Bolton Beer Festival is held by  Bolton Lads and Girls Club which aims to help the young people of Bolton become happy, caring, responsible citizens by providing with somewhere that is fit for purpose, developmental, and challenging, and with someone to talk to who is genuinely interested.
The Bolton Beer Festival attracts more than 7,000 visitors each year which is a large audience for businesses to reach with their marketing endeavours. For the benefit of Sponsors, there is a sponsor opening night Sponsors Hour where they have the venue to themselves allowing for networking etc., and an hours free drinking prior to the public arriving at 7 pm. In addition, there is a Sponsors Lunch on Friday to enable Sponsors to enjoy a fabulous lunch, continue networking and meet with like minded members of the Bolton Business Community.
Sponsors with particular interests are advised to contact the organisers for advice.
Sponsors may book their sponsorship package and tickets with the organisers at info@beer-festival.co.uk  and ask to speak with Kelly or go to the booking page. Tickets will be sent out closer to the event.
Bolton Whites Hotel are also offering a discounted rate for guests of the festival wishing to stay over when contacting the hotel please quote BOLB151017.
For people who would like to purchase extra tickets to the Sponsors Sessions,
Drinks Tokens in Advance for these sessions or are interested in a group discount for attending with groups of 10 or more please contact Kelly at info@beer-festival.co.uk
or call on 01204 540 116.