Angela from True Dentistry, is July's inspirational person of the month
15th July 2013
... Comments
---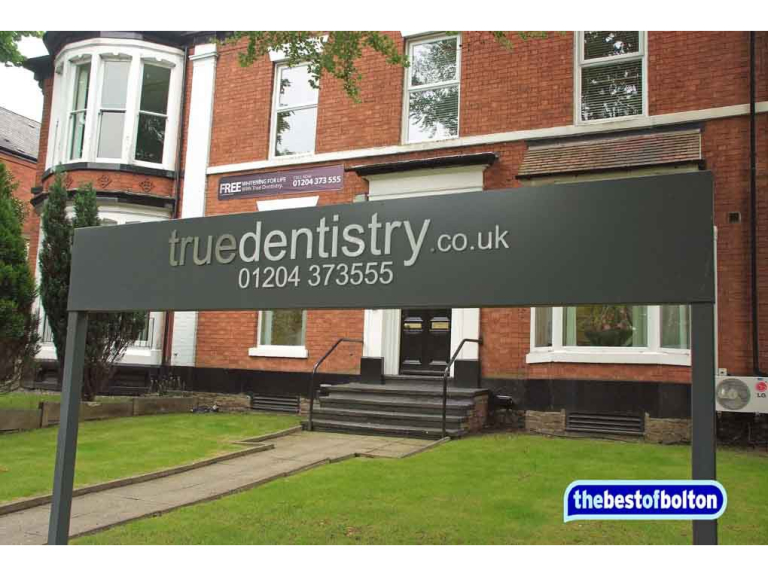 Here at the bestof Bolton we already know that our businesses are some of the experts in their field, so it's great that other people are starting to recognise it too. Angela from True Dentistry has been recognised as inspirational person of the month by Heart Your Smile, a dental charity
Angela has worked in the dental industry for over 30 years, starting off as a dental nurse and then worked her way up to become a health educator, treatment co coordinator and customer care advisor at Levels 3 and 4. She is currently True Dentistry's practice manager and treatment co coordinator.
Angela is passionate about dentistry and is exceptional at going about her job. She treats everyone she meets with interest, lots of patience and much more kindness. She always gets involved in welcoming new patients to True Dentistry, especially with patients who are nervous or haven't seen the dentist in a long time because of a previous bad experience. Angela always explains the treatments fully to patient, and makes them feel confident about visiting the dentist. She gets to know all the patients she encounters, by respecting their nerves and caring and connecting with them.
Angela is a true people person. She always gets involved in the treatment of her patients. She is definitely a constant presence rather than someone seen only briefly. She inspires her colleagues to go above and beyond their role, putting the care into healthcare. Angela puts 100% into her work.
Here's what the person who nominated Angela said about her. "Angela is considerate and her kind manner extends far beyond work, as she goes the extra mile every single day with everyone she meets, including staff, patients, suppliers, the postman, delivery people…anyone' and her staff truly 'love her for it'. Even outside of work, because she engages with people, she brightens everyone's day with a smile and a kind comment, frequently leading to listening to people's life stories…She is just wonderful and I would love to see her recognised for her simply being such a genuine, warm, beautiful person who enriches the lives of the people she comes into contact with."