A Day in the life of... A Web Designer!
22nd November 2016
... Comments
---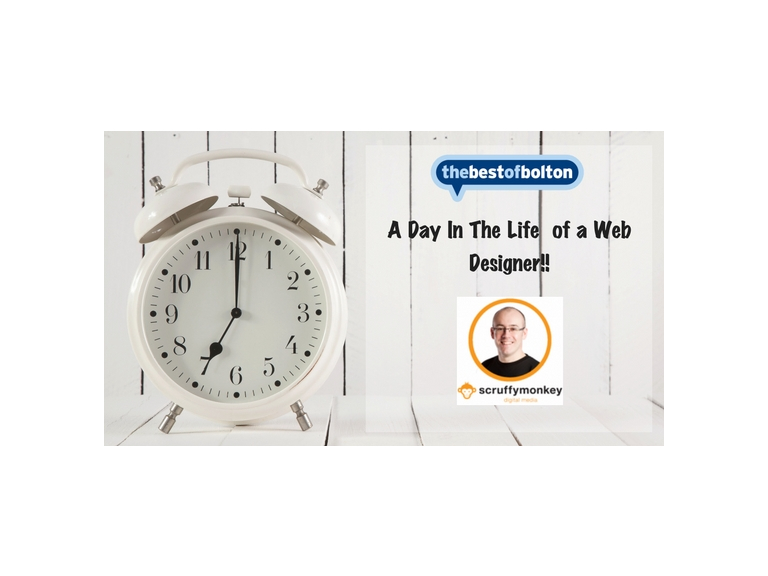 Here, Chris Dawes from Scruffymonkey Digital Media explains what a typical day is like for himself as a web designer
A usual start for me is around 8:30 (if not attending a networking breakfast). A heavy dose of strong coffee is usually required, then its time to fire up my mac and see whats going on in the world.
First job, have a flick through social media to see if Scruffymonkey has any notifications / enquiries to deal with then act upon them. I then systematically work through my inbox to any incoming correspondence. These can be very varied, the usual junk we all get, website quote requests or additional work to do for an existing client.
Today, I have a scheduled Skype meeting at 10am with a leading education provider in Australia who is looking for a revamp of their existing site and the creation of a UK site and in the future a roll out to the US and New Zealand. During the Skype which is our second meeting to discuss the project we go through advanced features that the site would require such as  custom payment methods ,event management and how they would connect to existing account management software the company has. A lot more techie than people think we do. We also take the time to learn their other internal business process to see how the site maybe beneficial. Its 7pm where he is and he's having a beer during the meeting and it looks very warm. I'm on my 3rd brew and its throwing it down.
By the time this meeting has finished, Lindsay has returned from a networking breakfast and we discuss what opportunities have come from it and discuss possible options. We can then start to get on with our day to day development for one of our projects. We usually have 6-8 projects running at one time. Today we are focusing on finishing off a website for School Shuttle, we are adding the forms to the website to aid in taking booking enquiries - This should make their life a lot easier!
After a quick bite to eat, Im off out of the office to go and see one of our clients - Caritas Care. Scruffymonkey has been asked to be on the judging panel for the staff awards. Always a pleasure to help a great organisation and customer relations are very important to any company.
Upon my return - top priority - quality time with my daughter. After the usual parenting tasks are out of the way I usually have a look at where we have got to today and how much more needs to be done to keep the projects moving forward. I don't do set hours of work - If the job needs to be done it gets done and I will happily work in the evening if the need arises.