6 Things You Can Do With Your Customer Reviews
23rd January 2018
... Comments
---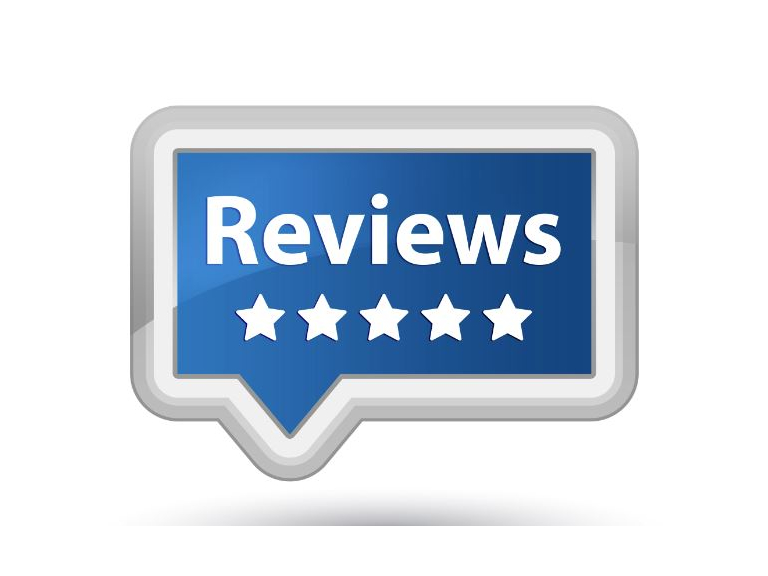 At thebestof bolton, we encourage our businesses to collect customer reviews at every opportunity but once collected and we have uploaded them to their business profile, what then?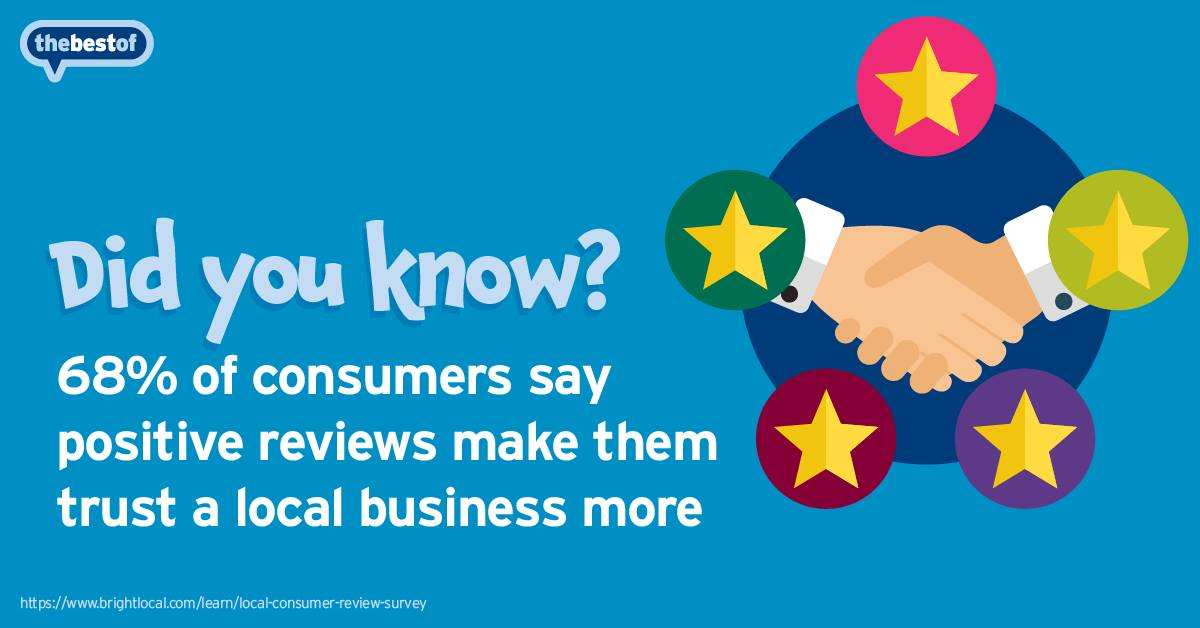 Well we want to make sure a business we work with maximises that review to its full potential so here are our top ten things you can do with a customer review to increase its life time value.
Use copies on social media - Reviews are a great way to demonstrate your credibility and social media is just the platform to use to do it. You can copy a review and post it in full or you can take snippets of a longer review. Its a fantastic way to generate engagement in your brand.
Use a link in your email footer - At thebestof bolton we host all reviews alongside a business feature. This means that a business can link to those reviews from their emails. What a great way to let customers and prospects know how proactive you are and means they can browse the reviews at their leisure.
Use for Awards - Like many other organisations, we at thebestof bolton host an annual, national Business of the Year Competition where our member businesses gather customer reviews and compete against other businesses in their sector to win awards. What a great reason to engage with your customers, you can let them know you are taking part, you can let them know your position in the competition and you can of course let them know if you have won, highly commended etc.
Showcase in your premises - Why not build a board, showcasing your reviews to potential customers in your premises, perhaps in the waiting area or showroom. Customers always want something to read while waiting and this is so much better than magazines.
Use in printed ad's - If you are putting an advertisement out, why not give it credibility and use a customer review. We can all say how great we are, how we go the extra mile, how no job is too big or small but it is so much better if your happy customers say it for you.
Use negative feedback - No one gets it right all of the time so don't be afraid of negative feedback and using it to your advantage. Constructive comments make great case studies and can show how you took a situation and made it right. Don't forget to ask the customer for follow up feedback, again its fantastic so show credibility in your business.
So there we go. A review is lovely, it makes us feel good, it can even make is act and improve but what then. Well build up that bank of reviews and use them in as many different an creative ways as you can for leverage and ultimately more business.
If you want to start to collect regular reviews for your business but are not sure how, why not get in touch with us at thebestof bolton. We have a range of tools to make sure you make it easy for your customer. Everything from cards to write on, to an online link to leave one direct to the website.
Contact us at bolton@thebestof.co.uk or call us 01204 382785