Yuko hair straightening and more from Aspects Hair Designers.
The Yuko system is the hair straightening system that's taking the UK by storm. It's different to other systems of chemical relaxing, such as the Brazilian blow dry, quite simply because it straightens the hair on a permanent basis.
And it's available to the lovely people of Hastings at Aspects Hair Designers and Beauty House.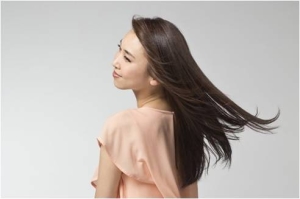 How does the Yuko system work? 
It begins with an initial analysis of the client's hair. Lotion is then applied to soften the hair, and then each section of hair is meticulously dried and ironed. The hair is then 'fixed' into the straight position with amazing results.
From start to finish, the whole process takes around 5 hours, depending on how long the hair is.
Consultation
For your first treatment you'll need to attend an essential consultation, which is totally free, where your hair will be assessed for its suitability for the treatment. This involves taking strand tests and generally answering any questions you may have. There is no obligation to do the treatment at this stage. Following the consultation the service will be priced to your individual needs. The cost will be dependent on the length thickness and type of curl that will be straightened, as this in reflected in the length of the appointment required.
As included is a shampoo and conditioner with which to look after your newly Yuko'd hair and a complimentary 'first finish' 48 hours following the service.
Maintenance
There is very little maintenance required following the treatment - just treat it in the same way you would your hair ordinarily. Unlike the Brazilian blow dry, which smooths out frizz and needs to be maintained every 10-12 weeks, Yuko hair straightening is permanent. It will only need further attention after regrowth and when you need your roots done, which is every four-six months.
Cost
At Aspects there is a difference in cost if you have the treatment done during the week or at the weekend. You will be given an exact price only once the consultation has taken place. 
Prices start at £335 Monday to Thursday, and are from £350 on Fridays and Saturdays.

Last minute Saturday blow dry anyone?!
Saturday blow dries! Give us a call 01424426114 or message us, and ask for a 'Last minute' blow dry appointment. £15 (smooth) £20 curled. Add a Moroccanoil treatment for £10! For 'last minute' appointments we choose your stylist, depending on who is available
Perfect for those last minute Saturday night 'out out' plans!