What's on in Hastings this Weekend?
What to do in Hastings this coming weekend? - Well, we're getting closer and here are a few more Christmas ideas ...
Peter Pan Pantomime - White Rock Theatre
This Friday is the start of pantomime season at the White Rock Theatre. This year's Panto is Peter Pan with boyband sensation Jaymi Hensley starring in the lead role. So come along and set sail with your shipmates and head for Neverland this Christmas as you'll be hooked on this swashbuckling pantomime. This Pantomime is showing up to 31st December....Oh yes it is! For more information click here.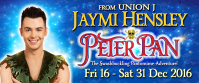 Winter & Wassail - All Saints C of E Church
Hastings Old Town is in for a treat on Friday night as Sound Waves Community Choir will be presenting a festival of medieval songs and carols. With their unique blend of a cappella voices, Sound Waves Community Choir will be signing traditional carols and Wassailing songs as well as recreating medieval Christmas Traditions. For more information click here
.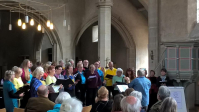 Toad of Toad Hall - Stables Theatre
Showing on Friday, Saturday & Sunday nights and into next week. Join The Stables Theatre for one of the great family shows with a fine cast led by Matt Davis, Charlie Abrahams, Michael Wilson and Daisy Estall. Toad of Toad Hall is about an idyllic world of Timid Mole, smart twinkling Water Rat, wise Badger and of course, the obnoxious, yet somehow likeable, Mr Toad. Discover a carefree world of picnics, messing about in boats and, at the same time, share the company of reckless Toad who leads two of his friends towards the terrible dangers lurking in the Wild Wood. For more information click here.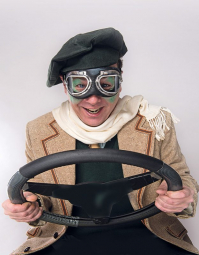 Christmas with Hastings Philharmonic
At St Mary in the Castle this Sunday is a traditional late afternoon concert where carol lovers get the chance to listen to their favorites such as the beloved Oh Holy Night as well as more unknown pieces from the 70-80 members of Hastings Philharmonic Choir. The audience will be able to join in with the choir for the most popular numbers like Oh Come All Ye Faithful. For more information click here.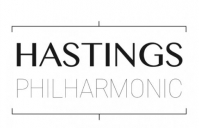 And remember, you can also check on all events happening in Hastings into 2017 here. Check out what else we have in store this Christmas...