What's On in Hastings this July weekend?
There's only one place to start this weekend!
Hastings Beer and Music Festival - The Oval
This weekend sees the return of Hastings Beer and Music Festival, at a change of venue; The Oval. Beginning with the Proms on Thursday and a packed programme on both Friday night and all day Saturday. With a massive selection of beer available in the Real Ale tent, as well as lager, local ciders and wines, high quality local food, and the best local musicians, this festival has grown a reputation as the best beer and music festival in the South East! For more information click here.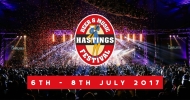 America Ground Independents  Day - America Ground
This Saturday in the town centre local businesses celebrate, America Ground Independents Day. Yes, it's a play on words but with a serious point - a day organised by and involving businesses in the America Ground, in the heart of Hastings. Celebrating Independent business, creativity, thought, music and art in the area.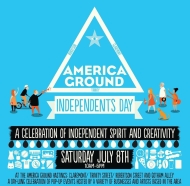 Jesus Christ Superstar (charity performance)
Battle Memorial Halls will be holding two charity nights this weekend... Sound lab choir and Nicola Rodmell School Dance presents 'Jesus Christ Superstar' the critically acclaimed musical. Nicola has over 25 years experience in the teaching of dance at all levels and is critically acclaimed.  The sound lab Choir along with the performers making this a stunning audio visual delight. A must see for all musical theatre fans. For more information click here.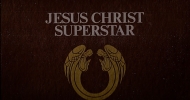 Midsummer Fish Festival - Stade Open Space
The Midsummer Fish Festival returns to Hastings this weekend. In it's fourth year this festival has proved a hugely popular event, showcasing the excellent quality and variety of fish landed here in Hastings.  There will be non-stop live music and entertainment, cooking demos, along with face painting, craft and fish related activities for the whole family to enjoy. For more information click here.