What's in store at the White Rock Theatre?
We've said goodbye to Summer. Autumn is here and we're galloping towards Winter... with it comes a whole host of exciting shows and entertainment in store for the people of Hastings!
So we're here to give you the highlights of what's in store at The White Rock Theatre so you don't miss out.. (but get in there quick because many of them are proving very popular!)
First up...
Blood Brothers 
A fabulous musical that always draws in the audiences is "Blood Brothers", Willy Russell's legendary musical tells the captivating and moving tale of twins separated at birth, who grow up on opposite sides of the tracks, only to meet again with tragic consequences.
It has been affectionately christened the 'Standing Ovation Musical', as inevitably it "brings the audience cheering to its feet and roaring its approval" (The Daily Mail).

See it at The White Rock Theatre 12th-16th November.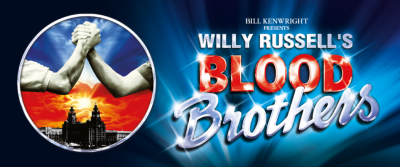 The King and I
The Rogers and Hammerstein classic musical is also coming to Hastings from 23rd-26th October, courtesy of the Hastleons who have been producing musical theatre in Hastings for over 90 years, performing their first musical in 1926. They always aim to bring productions to Hastings that are as near to West End as possible in terms of quality.
Sing along to all the favourites... "Shall We Dance?", "I've Had a Love of my Own" and "Getting to Know You"!
Tribute acts galore...!
If you love a tribute act then you're in for a treat over the coming months.
We Love Little Mix sings all the favourites from the incredibly successful X Factor girl band. They're performing from 6pm on 30th October. 
If you love the songs of Carole King then don't miss out on her tribute act, performing at the theatre on 3rd November. 
See The Rolling Stones Story in action on 17th November and then to top off all the tribute acts is the Johnny Cash Roadshow on 7th December which isn't just a tibute act, it's a full scale production celebrating the music of Johnny Cash.  
Comedy nights
Who doesn't love a good old belly laugh?! With the acts coming up at The White Rock over the next few months, you'll be giggling away all evening.
Catch Russell Kane on his The Fast and the Curious tour on 9th November and Rob Beckett is also back with his brand new "Wallop" tour on 3rd December - tickets are selling out fast with only the last few remaining.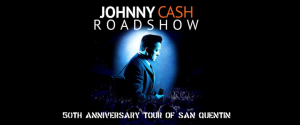 It's beginning to look a lot like Christmas!
The festive season is awash with lots of seasonal fun at the White Rock. 
It all begins on 1st December with "Christmas with the Rat Pack", where you can swing into the Christmas season with The Rat Pack and their famous Christmas Concert. 
For all things arts and crafts you can't go wrong with this new event on 6th December - "Christmas Craft and Festive Drinks". Make two wonderful Christmas themed crafts to take away with you, enjoying a glass of fizz and a mince pie while you work on your masterpieces!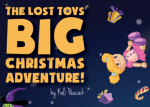 The children will just love "The Lost Toys' Big Christmas Adventure!", a unique, multi-sensory family show which runs 13th-29th December.
To really get into the Christmas spirit, enjoy a 'showstopping' festive three-course dinner with all the trimmings on 20th and 21st December, followed by live music and the White Rock's resident DJ. Be sure to bring your dancing shoes so you can rock around that Christmas tree! This really is a party not to be missed!
And of course there's always everyone's firm favourite - the pantomime! Hastings panto legend Ben Watson will be returning to the White Rock this Christmas as Wishee Washee in the magic carpet ride that is Aladdin!

Ben will be starring alongside the other big casting attraction for this year... Blue singing sensation Duncan James!
This event is always extremely popular so don't delay and get your tickets booked today!