What's happening in Hastings this weekend?
Sussex Street Food Festival – The Stade
This weekend the Sussex Street Food Festival is coming to The Stade for a glorious weekend of fantastic fresh food and delicious drinks. With an outstanding array of different food on offer, from fresh stone-baked pizza to crunchy Pad Thai, from sugary doughy Churros to juicy gourmet burgers. Come and enjoy a range of mouth-watering food from all over the world alongside an ice-cold pint of beer or fresh zesty Mojito!
For more information click here.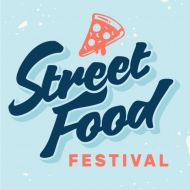 Material Girl: The Madonna Story - White Rock Theatre
On Saturday head over to the White Rock Theatre and celebrate the greatest songs from the Queen of Pop, Madonna in 'Material Girl.' Told through the eyes of leading lady, Jodie Jackson, audiences will hear stories and little known facts about Madonna as the show follows her career and music through her 35 years at the top. Featuring all of her hits such as Papa Don't Preach, Like A Virgin, Crazy For You and much more!
For more information click here.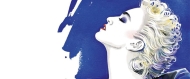 Unlimited Nerf Wars – 1066 Target Sports
This Sunday bring your biggest inner Nerf and oodles of energy and 1066 Target Sports will provide you with Nerf Guns, ammo and goggles to kit you out for the best Nerf Wars of your life! Plus... it's all on their BRAND NEW inflatable course!!! Suitable for all Nerf fighters, big and small - as long as you are aged 6+, everyone is welcome!
For more information click here.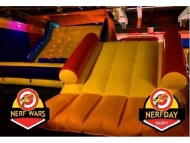 Hastings Trolleybus Restoration Group's 26th Annual Bus Rally – The Oval
At the Oval this Sunday it's the Hastings Trolleybus Restoration Group's 26th Annual Hastings Bus Rally & Classic Vehicle Show. With a wide range of buses and coaches, classic cars, motorcycles and commercial vehicles on display, as well as a variety of stalls with a selection of memorabilia available to buy. The 2017 event was a great success with dozens of interesting vehicles attending, including an impressive range of around 40 buses and coaches from multiple eras.
For more information click here.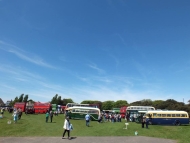 To find out what else is going on in Hastings over the coming weeks click here.