What's happening in Hastings this weekend?
The Hastings Stage Studio's 50th Anniversary Gala – White Rock Theatre
This Friday night at the White Rock Theatre go along and join The Hastings Stage Studio's 50th Anniversary Gala. From modern to funk, tap and jazz to ballet, West End excerpts to the latest pop and movie hits…stunning costumes, tight harmonies, beautiful ballads and exciting production numbers from an amazingly talented cast, with special guest artists and former pupils straight from the West End, Britain's Got Talent and abroad! Don't miss this exciting, fast-paced variety spectacular for the ultimate show-stopping theatrical celebration!
For more information click here.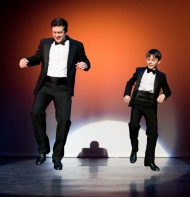 Hastings United vs Sittingbourne – The Pilot Field
Head along to the Pilot Field this Saturday and support your local team in their final game of the season.  Hastings United are taking on 14th placed Sittingbourne. So if you haven't got anything planned why not go along and see if the U's can finish the season with a nine game unbeaten run. Come on you U's!
For more information click here.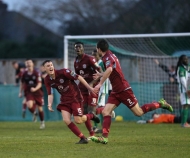 Pier Jam w/ Sasasas, Holy Goof, James Hype & Sammy Virji – Hastings Pier
Much-loved daytime clubbing festival 'Pier Jam' returns to Hastings Pier. Up to 3,000 festival goers will be gracing the boards at the popular south coast destination. Combining sunshine, sea and outstanding sets from some of the world's best artists in this field. Now into its third year in Hasting, PierJam has become the talk of the town. Line-up includes SaSaSaS, James HYPE, Sammy Virji and special guest Holy Goof.
For more information click here.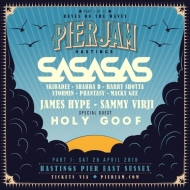 RAW FIT Beach Fit and Clean – Sea Road (Beach)
The RAW FIT Beach fit and clean is back for another free 30 minutes of fitness followed by a beach clean. Their first event had a great turnout with people of all ages coming along to join in their free 30 minute bodyweight training session, and then helping to clean up the beach. In 60 minutes they cleared a whole heap of rubbish from a small section of beach. Let's keep this going! There is always so much rubbish on the beach, let's do what we can to make a difference.
For more information click here.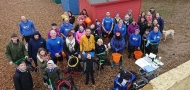 To find out what else is going on in Hastings over the coming weeks click here.