What's happening in Hastings this weekend?
Frankly Sinatra – White Rock Theatre
This Friday night at the White Rock Theatre the iconic music of Frank Sinatra is brought to life once again HIS WAY. Acclaimed worldwide as the master of his craft, Stephen Triffitt starred as Frank for three seasons at Las Vegas' legendary Sands Casino, created the role of Ol' Blue Eyes in the original West End production of The Rat Pack Live from Las Vegas that toured the USA, Canada and Europe and sold out the London Palladium (twice) and Royal Festival Hall with his own solo spectacular. From sculpted hair and twinkling blue eyes, all the way down to his shiny black patent leather shoes, Stephen Triffitt truly is Sinatra.
For more information click here.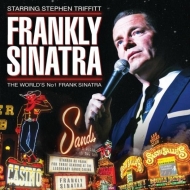 Eww presents "Unknown Uprising": Live pro wrestling returns to Hastings – Sussex Coast College Hastings
The talented men and women of EWW return to their new home at Sussex Coast College. Critical mass defend the tag team titles against team of Lupo Lee and Grayson Dawn once again offering the youngsters a £5000 bonus if they last 10 minutes in the ring with them. You'll also see world champion Skarlett, St. George's champion Sinders and woman's champion Erin Angel, deadly nightshade, awol, Jeff leopard and MORE!!
For more information click here.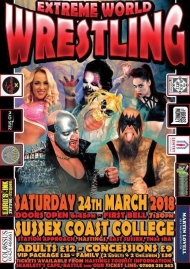 Mad March Quiz night in aid of St Michael's Hospice – On The Rocks Hastings
This Saturday On The Rocks are holding their first ever quiz night. All proceeds will be going to St Micheal's hospice and you could win some great prizes! Not only are there fantastic prizes to win but some things will also be up for auction. Please please come and support this charity night and let's raise as much as we can!
For more information click here.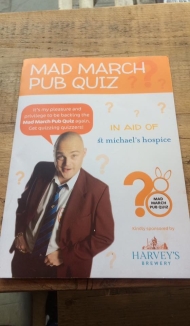 Cbeebies' Sarah and Duck – White Rock Theatre
This Sunday take the kids down to the White Rock Theatre and join Sarah and Duck and a host of your favourite friends including The Ribbon Sisters, The Shallots, Flamingo & John and Umbrella, as they plan a birthday party for Scarf Lady in their garden. Told through a fantastic blend of puppetry, storytelling and music, Sarah and Duck's Big Top Birthday will take you and your children on a magical adventure.
For more information click here.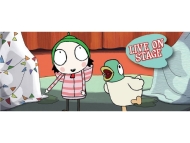 To find out what else is going on in Hastings over the coming weeks click here.