What's happening in Hastings this weekend?
The King is Back: Ben Portsmouth – White Rock Theatre
In August 2012, Ben made history when he won the Elvis Presley Enterprises "Ultimate Elvis Tribute Artist Contest" which took place in Memphis, crowning Ben as the "Worldwide Ultimate Elvis Tribute Artist", the only artist from outside the USA to ever win this prestigious title. This Friday evening Ben will be bringing his unique style to the White Rock Theatre to show audiences why he's earned his reputation as the best in the business.
For more information click here.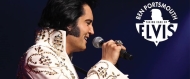 Unplugged Saturday – Old Town
On Saturday bars and restaurants in Hastings Old Town host a jam packed afternoon of acoustics music sessions, as 40 emerging and established artists and bands across all genres play 15 minute sets at various venues. Expect everything from acoustic rock to choral, blues to brass, and music from all over the world. Venues include: The Crown, The Albion, SEED, Dragon Bar, Latham's Brasserie plus many others.
For more information click here.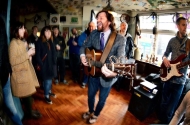 Le Grand Mardi Gras Ball – St Mary in the Castle
Dress up to get down. Time to unleash the carnival spirit and don your most outrageous outfit for this legendary event. Featuring live music from the irrepressible Mr Wilson's Second Liners. Think New Orleans meets '90s club classics. This collective provides a twist on the New Orleans tradition of uniformed brass bands - rather than old style hymns, these grooves wouldn't be out of place among the 24 hour party people of the Hacienda.
For more information click here.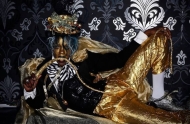 Under the Rader at On The Rocks with Incubate – On The Rocks
Four stages hosting the best emerging talent from across the UK + local acts, curated by BBC Introducing, The Joe Strummer Foundation, OFF AXIS Network and Incubate (from The Eggtooth Project). A whole afternoon of new music and it's all for free! This is an opportunity for some of the finest emerging artists to play to new audiences and for agents and promoters to discover new talent. Don't miss the chance to check out these acts already well on their way to success.
For more information click here.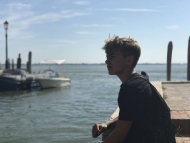 To find out what else is going on in Hastings over the coming weeks - click here.