What's happening in Hastings this last weekend of November?
St Leonards Frost Fair - Kings Road
This weekend Kings Road is getting ready for Christmas with the return of St Leonards' Frost Fair, bringing together drum troupes, food stalls, circus artists and spectacularly dressed characters such as Jack Frost, the Snow Queen in her winter coach and a host of figures from literature, mythology and folklore. There will be entertainment all day from 12pm, a Frost Fair Market, a Frost Parade and the fair finishes off with a switch on spectacular. For information on times during the day click here.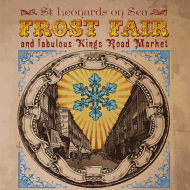 Christmas Market - St Michael's Hospice - Cooden Beach Hotel
This Saturday St Michael's Hospice will be holding a Christmas Market at the Cooden Beach Hotel where there will be a range of unique Christmas gifts, jewellery, stocking fillers, homemade preserves and much, much more on offer! The St Michael's Hospice Christmas Markets have been running for many years throughout Hastings and Rother. For more information click here.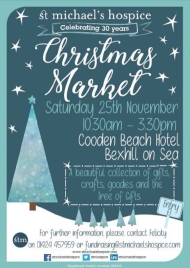 Trevor Moss and Hannah-Lou (+ special guest Oliver Cherer) - Kino-Teatr
At the Kino-Teatr it's the long awaited return of local songwriters Trevor Moss & Hannah-Lou this Saturday night. It's been two years since the release of their last album, the Ethan Johns produced 'Expatriot', a short sabbatical taken following the birth of their son. The duo are now marking their return with the release of a limited edition 7'' vinyl, 'We should've Gone Dancing / When Spring Calls', accompanied by a new video, a run of shows with Jools Holland and a handful of headline shows and in-stores. For more information click here.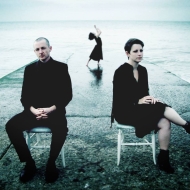 Russian National Ballet - Nutcracker Ballet - White Rock Theatre.
The Russian National Ballet is coming to the White Rock Theatre this Sunday with their beautiful new production of Nutcracker Ballet. The Christmas story is based on "The Nutcracker and the Mouse King" written by E.T.A. Hoffmann. It tells the story of Marie, a rather sad little girl, whose godfather Drosselmeier gives her a nutcracker doll as a present on Christmas Eve which turns into a prince - and so the magic begins… It's the ultimate and beautiful fairy tale where goodness and beauty triumph. For more information click here.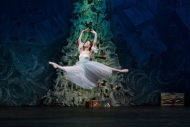 There's so much more happening over the weekend too - take a look here.