Whats happening in Hastings this first weekend of July?
There's lots happening in and around Hastings this weekend - here are just a few events that we've picked out!
The St Leonards Festival - St Leonards
The St Leonard's Festival returns on Friday (evening) and all day Saturday as Hastings Borough Council collaborates with London-based creatives 111 Collectiff, for the second year running, to bring the town an electrifying mix of art, theatre, music and community events. The theme this year is Invention/REinvention, asking the town to think outside the box and celebrate its unique assets. For more information click here.
Pier Jam - Hastings Pier
This Saturday is the return of the much-loved daytime clubbing event Pier Jam. Gracing the boards of Hastings Pier will be the chart-topping duo Gargon City, masters of house and funk Amine Edge & DANCE, and revered UK DJ and producer, Redlight. Pier Jam Hastings is the southern contingent of its northern big brother, Pier Jam Blackpool. Thousands of clubbers are expected to descend upon the event for its unique mix of sunshine (hopefully), sea air and leading DJ talent. Tickets are close to selling out! For more information click here.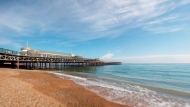 Cavalcade of Transport - Pestalozzi
This Sunday Pestalozzi are hosting their first ever cavalcade of transport on their estate in Sedlescombe. There will be a wide selection of vintage cars, commercials and motorbikes ranging from 1925 to present day and many more. As well as vehicles, there will also be plenty of other attractions such as local band Loose Ends United, a Pimms and beer tent, BBQ and much more. For more information click here.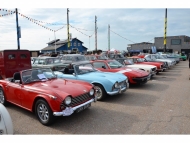 Lifeboat Station Open Day - RNLI Hastings Lifeboat Station
The Lifeboat Station throws open its doors to locals and visitors alike to meet the crew and see the Lifeboats up close! Look on board our All Weather Lifeboat 'Sealink Endeavour' and see where we all sit and how it all works......even the kettle!
Get up close to our Inshore Lifeboat 'Daphne May', chat with the crews, see our kit and listen to stories of our rescues. For more information click here.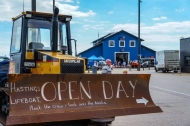 And if you've got this far and none of the above take your fancy, dozens more local events can be found right here.