Whats happening in Hastings this first weekend of February?
The Rocket Man: A Tribute to Sir Elton John – White Rock Theatre
Head along to the White Rock Theatre this Friday night and join the Entertainers who are proud to present 'The Rocket Man': a tribute to Multi-Grammy award-winning legend and superstar, Sir Elton John. Travel back in time and be treated to all the hits such as Crocodile Rock, Philadelphia Freedom, Saturday Night's Alright for Fighting, Are You Ready for Love, I'm Still Standing, plus many more (including of course Rocket Man!) Combining breath-taking vocal and piano performances, flamboyant costumes, a dazzling light show - all accompanied by an outstanding band and backing vocals.
For more information click here.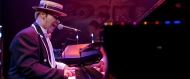 Wallpaper printing weekend – 20 Caves Road (entrance Teresas Fabrics)
This weekend Louise Body will be giving an introduction on how to create your own hand-printed wallpaper in her studio. Using hand-block printing, Louise will show you how to turn your design into a repeating pattern. You will be carving a Lino block and printing onto small lengths of wallpaper, choosing from a selection of inspiring colours. Light refreshments will be provided but please bring a packed lunch.
For more information click here.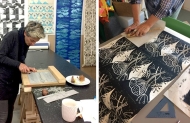 Drink & Draw – Jerwood Gallery
Join the Jerwood Gallery this Sunday for their informal two-hour monthly workshop. This month the Jerwood welcomes artist Emily Jones who will be presenting an introduction to wood engraving. This session will be a fast introduction to the slow art of wood engraving, a delicate and powerful printmaking technique, whose most well known local practitioners were Eric Ravilious and Eric Gill.
Drink & Draw is a monthly two hour workshop led by a different artist each month. The aim is to create a relaxed atmosphere in which to be creative and have fun, encouraging people who wouldn't usually "draw" to participate.
For more information click here.
I am Not a Witch – Electric Palace
Electric Palace will be screening the most dazzling feature of 2017 'I am Not a Witch', a film about Shula, a nine year old girl who has been convicted of being a witch and has been banished from her village. Sent to a travelling witch-camp, she has been told that if she tries to escape she will be transformed into a goat. Cut through with moments of humour and surrealism, I Am Not a Witch is wonderfully shot and also features a striking soundtrack.
For more information click here.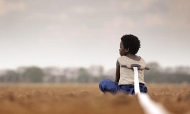 There's so much more happening over the weekend too - take a look here.