What's happening in Hastings this December weekend
Sleeping Beauty - White Rock Theatre
This Friday sees the beginning of this year's pantomime season at the White Rock Theatre with Sleeping Beauty starring Honey G - the most googled person of the year since making her X Factor appearance in autumn 2016 - as Fairy G! Fairy G is given the task of helping Princess Aurora as she is placed under a curse by her wicked godmother Carabosse. With rapping, magic, music, comedy and special effects Sleeping Beauty will continue the White Rock's tradition of providing first-rate family pantomime in East Sussex.
For more information click here.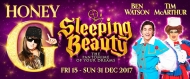 Kids at Kino-Teatr: Space Dogs - Kino-Teatr
At the Kino-Teatr this Saturday they will be showing children's film 'Space Dogs', a 2010 Russian computer-animated film about the Russian dogs Belka and Stelka and their adventures in an orbital space trip. The dogs, along with Venya the Rat and other furry friends, turn into cosmonauts and accidentally find themselves in the middle of historical events!
For information on times and prices click here.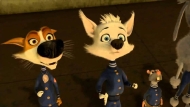 Carols for all concert - St Mary in the Castle
Hastings Philharmonic Choir's traditional annual concert returns with another selection of your favorite Christmas Carols this Saturday at St Mary's in the Castle. There will be solos by members of the choir, and Marcio da Silva. The choir also welcomes the participation of the Christ Church School Children's Choir.
For more information click here.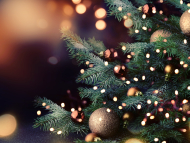 Midwinter Music - The Orangery Tearooms
On Saturday take in the delights of a candlelit Christmas concert in the beautiful Orangery at Ashburnham Place. Sopranos Lucy Ashton, Anna Graebe and Pianist Cameron Milne perform a Christmas concert in the atmospheric setting of the Orangery.  Featuring works by John Rutter and Benjamin Britten as well as some festive favourites.
For more information click here.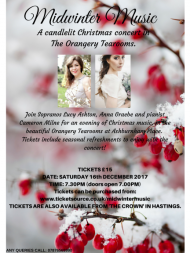 There's so much more happening over the weekend too - take a look here.