What's happening in Hastings over the weekend?
Sarah Jane Morris with Tony Remy and Tim Cansfield - Kino-Teatr
This Friday night the Kino-Teatr will be welcoming British soul, jazz & R&B singer Sarah-Jane Morris, who topped the UK pop charts for a month in 1986 (with The Communards' disco version of 'Don't Leave Me This Way') and joyously sidestepped the mainstream ever after. Morris's magnificent soul voice and emotional power would have brought multiple Grammy awards and celebrity status to most singers with her charisma and drive. But for over 25 years of a unique career, Morris has steered by her own star, not the music industry's, and that independence has brought her a devoted audience, inspired by her belief in the power of song to change hearts and minds. For more information click here.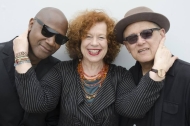 Christmas on the Coast - The Stade
Santa's helpers are returning to Hastings Old Town this Saturday for some more family festive cheer. Christmas on the Coast is a fabulous day out for all the family with lots of free activities to do including meeting Father Christmas (and his elves!). You can receive a small present, take photos with some beautiful huskies, write letters to Father Christmas and much much more! For more information click here.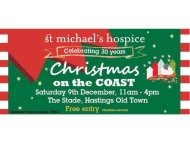 Beauty and the Beast Sing-A-Long - White Rock Theatre
On Saturday afternoon why not take the kids to The White Rock Theatre where you can sing your hearts out to the Disney songs of your childhood such as "Be our Guest", "Belle", "Gaston" and not forgetting the "Beauty and the Beast". So come along and celebrate this "tale as old as time", dress as your favourite character and get ready to feel part of a real fairy tale. For more information click here.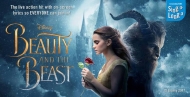 Vocal Explosion Choir present 'Midwinter 2017' - St Clements Church
Following the most exhilarating and eventful year in Vocal Explosion's ten-year history, the choir take to the stage again for their annual Midwinter gig this Saturday evening at St Clements Church. Led by Juliet Russell, a remarkable evening of candlelit Celtic and World music with carols for all, festive cheer and traditional greenery. This year the gig will once again feature violinist Garry Blakeley and, for the first time, 'The Fipple Consort' recorder ensemble. For more information click here.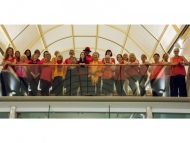 There's so much more happening over the weekend too - take a look here.