What's happening in Hastings on this last weekend of June?
There's loads happening in and around Hastings this summer weekend to keep everyone happy...
The Beach Boys – White Rock Theatre
If you're a fan of the Beach Boys, then you'll love this band. The Beach Boys Story will be at the White Rock Theatre this Friday night, guaranteeing that you will leave with a smile on your face and a song in your heart; the show is not to be missed, described as both excellent and fantastic. Come and join the fun, ride the wave of adrenaline and nostalgia that will sweep you from surf to sun and from hit to hit. For more information click here.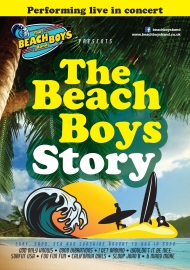 Chill at Azur – A Day of Electric House Music by the Sea – Azur
After a great run at Hastings Pier last year and that CRAZY carnival day they hosted, the Chill DJs (and friends) are back this Saturday at the Azur bringing you the most upfront electric selection of ambient chill out and summer house vibes the world can offer at their well-established free all day event! This year the Chill DJs will be making use of Azur's awesome downstairs area and pavilion so you can CHILL at the bar, CHILL on the beach or go nuts in front of the speakers! For more information click here.
A Night of Flamenco: Jesus Olmedo & Lourdes Fernandez – Kino Teatr
Visit the Kino Teatr this Saturday evening for Jesus Olmedo & Lourdes Fernade along with Pablo Domingeuz (Guitar), Leo Power (Singer) and Ayoze de Alejandro (percussion) perform 'A Night of Flamenco'. Born in Madrid, Jesus has performed at Ronnie Scott's, The Royal Albert Hall and The Royal Opera House and for one night only performs this Saturday at the Kino-Teatr. For more information click here.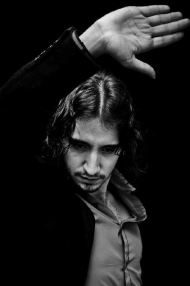 Battle's Big Weekend – Battle
The popular Battle's Big Weekend is back this Saturday evening and is set to be another roof raiser! The 1066 Rockitmen who performed at the first ever of these events are being welcomed back. So, make sure you bring your family and friends to Battle this Saturday, where there will also be a licensed bar and BBQ for you to enjoy all evening. For more information click here.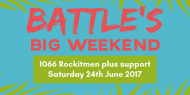 And if you've got this far and none of the above take your fancy, dozens more local events can be found right here.