What's happening in and around Hastings this weekend?
Ale & Arty: Bexhill Beer Festival – De La Warr Pavilion
The popular charity Beer & Music Festival returns to the De La Warr Pavilion again for two lively sessions this Friday and Saturday. There will also be Cider and Perry to quench your thirst alongside the musical entertainment to help proceedings go with a real swing. The Festival last year raised around £7,500 for a number of charity causes including the Sara Lee Trust. Performances over the festival weekend include 1066 Rockitmen, The Cavemen, MT Vessels & The Cavaliers!
For more information click here.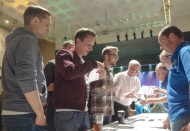 34th Hastings Half Marathon – Hastings
This Sunday is the annual Hastings Half Marathon. The first of these marathons was run in 1984. It has since become a popular race attracting many applicants each year. The race follows a loop around the historical town of Hastings. Runners start on the seafront and from there they run along the route that William the Conqueror took towards the village of Battle. They then head round the back of Hastings down towards the 'Old Town' and fishing village of Hastings before running back along the three mile seafront back to where they started. Make sure you come down and support the runners, and if you're actually taking part in the half marathon we wish you the best of luck!
For more information click here.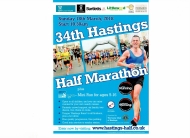 Magic School – Discovery Playground
Calling all 7-13 year olds... are you ready for the magic to be revealed? Leave the grown ups at home and wow them on your return! Magic tricks include: The Ambitious Card, Two Card Monte and a classic colour change... along with vanishes and other sleight of hand techniques. As well as card tricks, you will learn how to model balloons. Every attendee will leave with a goodie bag to include: a signed Magic School certificate, balloon modelling kit and deck of cards.
For more information click here.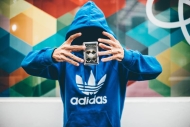 Viva Santana – White Rock Theatre
This Sunday night at the White Rock Theatre there's a celebration of the music of Calos Santana in Viva Santana. Voted one of the top five must-see tribute bands by Classic Rock magazine, Viva Santana have taken their superb interpretation of the Carlos Santana Latino rock/blues back catalogue from Cuba to Spain. Expect classy guitar licks set over danceable percussion as the band roll their way through Samba Pa Ti, Changes, Soul Sacrifice, Oye Como Va and other highlights from Santana's 30-year career.
For more information click here.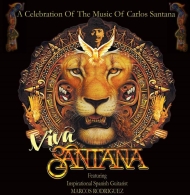 To find out what else is going on in Hastings over the coming weeks click here.