What's going on in Hastings this weekend?
The Jerwood Gallery open their doors again this weekend
For the last few weeks of January, the Jerwood Gallery have been preparing for the launch of six new exhibitions this coming weekend including Gus Cummins: Off The Wall and more...
For information click here.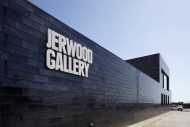 Hastings United FC vs Molesey - Pilot Field
Head down to the Pilot Field this Saturday afternoon to support Hastings United as they take on second bottom from table Molesey.  They're looking for back-to-back league wins after winning 4-2 against Thamesmead town last weekend and are looking for a return to winning ways at home after losing 5-2 to Greenwich Borough in their last game at the Pilot Field.
For admission prices click here.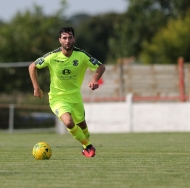 Justin and The Argonauts – White Rock Theatre
This Saturday night the White Rock Theatre welcomes Justin and the Argonauts, a four piece ensemble band based in the south east of England. Comprised of violin, accordion, guitar, tuba and vocals, they play an eclectic blend of fast paced tango, classical, klezmer and out there pop as you've never heard it before. They've been dazzling audiences with their musical virtuosity and impeccable manners for the past two years and are the only band performing music from Shostakovich to Britney Spears in the same set! A great evening guaranteed.
For ticket information click here.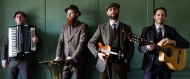 Unlimited Nerf Wars - 1066 Target Sports
On Sunday bring your biggest inner Nerf and oodles of energy and 1066 Target Sports will provide you with Nerf Guns, ammo and goggles to kit you out for the best Nerf Wars of your life! Plus... it's all on their BRAND NEW inflatable course!!! Suitable for all Nerf fighters, big and small - as long as your are 6+, everyone is welcome!
For more information click here.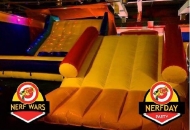 To find out what is going on in Hastings in the upcoming weeks - click here.