What's Going on in Hastings this Easter Weekend?
Children's Rides and Workshops: Easter Half Term – Priory Meadow Shopping Centre
From Friday there will be a selection of Children's rides in Queens Square, Priory Meadow shopping centre for the Easter holidays. Visitors to the shopping centre will be able to enjoy bungee jump trampolines and tea cups rides. There will even be a pic 'n mix stall for those who have a sweet tooth. From next week Kids Stuff Toys which can be found inside Priory Meadow will be holding workshops for the kids.
For more information click here.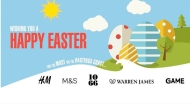 Easter Egg Hunt – Hastings Castle                       
This Saturday Hastings Castle will be choc-ful of eggs as part of a fun Easter hunt. Hidden around the grounds will be hundreds of chocolate eggs for the children who will have a tasty task of tracking them all down with the first 100 children through the door receiving a FREE medium sized boxed Easter egg. The under 5s hunt will begin at 10.15am with the main event starting at 10.30am.
For more information click here.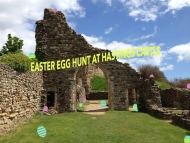 Easter at Bluebell Ridge
Come along and support Bluebell Ridge at their Easter event this Saturday. Rain or shine there'll be face painting, games, raffle, home-made cakes and you will also get to meet their lovely cats at the centre. Around the cattery there will also be an Easter game where the children can receive a goody bag prize at the end.
For more information click here.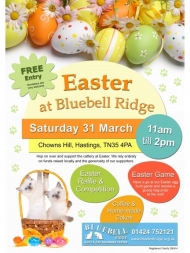 The Mystery of the Green Buddha – White Rock Theatre
The True CRIME Museum is hosting a Murder Mystery Night at the Sussex Studio (White Rock Theatre) this Saturday evening to sort out the Miss Marples from the Inspector Clouseaus! Let crime expert, author and entertainer John Eddleston, ably assisted by his wife Yvonne, lead your team through the fiendish facts of a devilishly deceptive murder case! So get your team together and see if you're sharp enough to eliminate the innocent and expose the cunning KILLER!
For more information click here.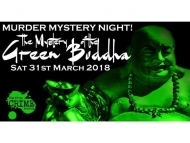 To find out what else is going on in Hastings over the coming weeks click here.