The wonder of 2019 at AlisonWonderland Photography.
Alison at AlisonWonderland shares her thoughts on 2019 with us...
Looking back at 2019 and it's been quite a year for AlisonWonderland Photography! So much great stuff produced for happy customers which is always so heartwarming for me.
Pets too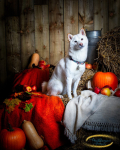 Yes, your pet pooch can get in the action too! This year has seen some fabulous pet-related shoots that result in gorgeous images for you to treasure forever.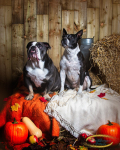 Just recently the backdrop of autumn provided the perfect inspiration for pawtrait sessions at the Mud Hut grooming parlour (do you see what we did there?!) 
It was the perfect opportunity to book in a grooming session for dogs, and once they were looking all spruced up and gorgeous, the scene was set for some lovely photos!
You can see by the images that the results are just brilliant and the sessions proved to be very popular so hopefully we'll be running them again soon... watch this space!

What makes AlisonWonderland different from "normal" photography?!
I get asked this question a lot! I believe that AlisonWonderland Photography offers the next level when it comes to producing stunninng photography.
Why the next level?
I believe that all photography should be produced to the highest of standards. It's not just about snapping an image and it's done - there's all the preparation that goes into it beforehand - preparing for the shoot, understanding the expectation of our clients and the photo session itself - which is then followed by choosing the best images and editing them... all of which can take hours and hours of work.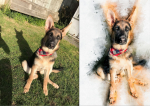 The next level goes beyond that - you get all of the above plus my creative vision, years of art college and thousands of hours spent learning how to manipulate images digitally and use Photoshop to achieve the right result. It means I can transform the pleasant into the sublime.
The next level means each image can take me anything between 1 1/2 and 10 hours to create!
So when you choose AlisonWonderland for your images, you do so safe in the knowledge that you're getting the next level each and every time.
These images show the difference..

Here is the "raw" unedited image.

And here is the image where I've worked my magic!  






What about weddings...?!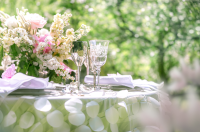 I love a good wedding, and seeing a couple's day unfold while capturing the memories for them is truly special. I was delighted to be involved in a wedding shoot this year that was conceptualised and styled by Carol of Lily and Lavender Events, which was also included in Nubrides - self defined as "a modern wedding blog that's dedicated to adding a splash of diversity to the UK wedding industry". It was such a delight to capture the essence of a Spring wedding. My aim from the shoot was for the images to ooze romance, harnessing dreamy natural light to create an intimate garden ambience. I hoped to capture a state where looking through the images almost instantly transports you to warm spring days with the sun your face and the flowers in bloom... positively dreamy! 
See the article here... do you think I succeeded!
I always aim to give the very best to each couple for their wedding day photography and have made the decision to limit the number of weddings I cover each year. 
I do need to warn you that lots of enquiries are coming in from fab couples for weddings - bookings are already filling up for next year and they've also started into 2021. My message would be: if you love my style of photography then please don't leave it too late to book. I'd hate for you to be disappointed!
Themed weddings
These are a real passion of mine as they immediately help create a special atmosphere that isn't available within the typical wedding scenario. 
If you have plans for a wedding that follows a particular theme then I'd love to hear from you! I'd love to be involved in themes such as:
A Midsummer Nights Dream
Lord of the Rings Wedding
Game of Thrones
Harry Potter 
Steam Punk 
Rock and Roll 
A Wedding with loads of Dogs ( i adore dogs!!) 
A Beach 
A Wedding near a Fairground
As 2019 draws to a close I can honestly say I'm incredibly grateful for all that the year has brought me and I'm bursting with anticipation for what 2020 has in store!