#TBT from AlisonWonderland Photography
It's been another wonderful summer at AlisonWonderland.photography!
Summer is a fabulous time to head outdoors and capture amazing images in great light - and this summer was no exception.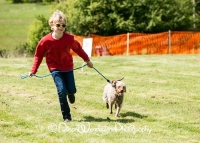 It all kicked off this year with the Barking Mad Dog Show which was a glorious day out for furry friends and their owners. The Dog Show is a charity event hosted by Barking Mad Dog Care, offering something for everyone to enter into with categories such as Prettiest Girl, Waggiest Tail, Best Biscuit Catcher and the Sausage eating race where the fastest to the finish line having eaten the sausages wins! 

You can imagine such an event offers plenty of action shots, and it really didn't disappoint! For some though, it was all a little too much and a power nap was very much needed! 
AlisonWonderland.photography also offered some magical mini sessions over the summer holidays. These sessions were designed to be run as a picnic or playdate gathering where up to 10 children over the age of 2 (minimum of 4 in the group) could have a photography session followed by some behind the scenes magical input to make them extra special. Customers said end results blew them away and they were delighted. These sessions were a great success so AlisonWonderland.photography may offer them again - please get in touch on 07983 245900 if you'd like to enquire. 
And as a real throwback, we look back to the summer of 2018 where Alison's photos featured in the August/September edition of Your Sussex Wedding Magazine! 
We can see why they featured too - they are just stunning.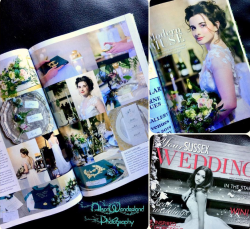 Capturing a couple's special day has been something Alison has loved since the moment she began over 10 years ago. That palpable feeling all around the special couple who are so much in love, the magical moments, and tumbling of emotions, laughter, joy and fun that spontaneously unfolds when we're surrounded by our loved ones. In fact she gets almost as excited for your wedding day as you are, treating each and every wedding like it's the most important wedding in the world - which of course it is, to you!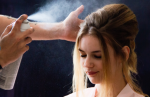 Alison takes great delight in capturing the full story of your day. From getting ready, the small details such as the stitching on the gown or the inscription on the wedding rings, the way the sun shines to create sparkles on the jewellery that's laid out, the look on the groom's face as he sees his beautiful bride in her bridal gown for the first time, and the emotion and tears during the all important service itself.
People have marvelled at Alison & called her a ninja - thanks to her reputation for climbing trees or hiding in bushes to get candid shots! Her aim is to capture creative and relaxed shots, and while she chases beautiful natural light, and very much goes with the flow she tends to capture images that are truly exceptional.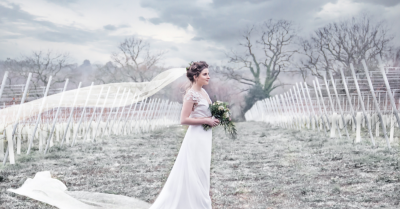 When it comes to Alison's photography at weddings, there isn't a set format or style. She aims purely to capture the essence of the feel of YOUR wedding so that each uniqueness comes through in the photos - so whether your wedding has a boho and romantic theme, it's bold and rich in colour, or even quirky and themed - having Alison on board will mean the essence of your day is captured so that the style and the personality of your wedding comes shining through in the images.
If this sounds like just what you're looking for in your wedding photography then do get in touch with AlisonWonderland.photography on 07983 245900. Please mention thebestof Hastings when you call!