Special Event Hair by Aspects…
26th June 2017
... Comments
---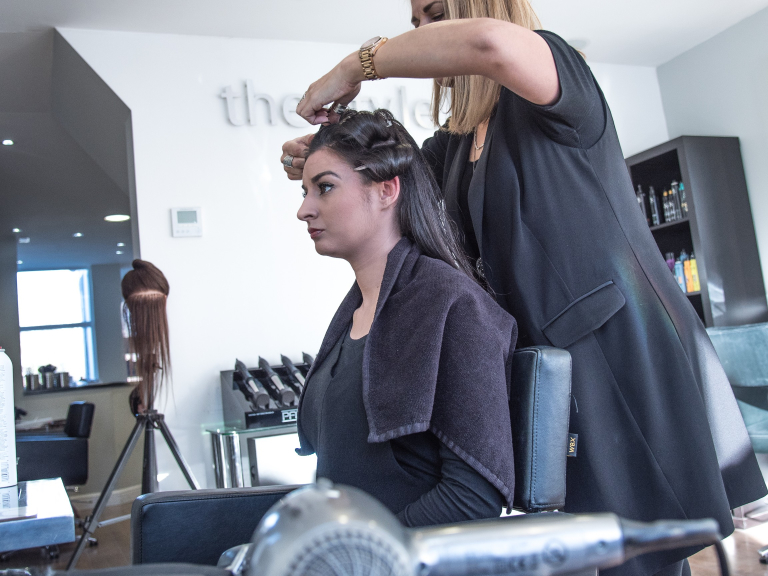 Here at Aspects Hair Designers we specialise in creating beautiful hair for those special occasions of weddings, garden parties, birthday & anniversary celebrations & much more… Special hair is very important as it will lift you and boost your confidence and of course, lovely hair will help you stand out from the crowd.
We are proud to have a highly talented team of professional hair stylists who will design a cut to suit your individual personality and your lifestyle. Of course, we like to think that we are highly regarded throughout Hastings and the surrounding 1066 Country and indeed, many clients travel from some distance. But we would say that, wouldn't we? During the last year, we are proud to boast more than 400 positive client reviews, so don't just take our word for it, check out what our clients say here.
For those special occasions, it can be from the catwalk glamour to fun and funky to classic chic; the team will create an individual look just for your special day. Combined with specialised colouring our stylists can make your hair especially perfect.
And we're not fazed by a big wedding party; the Bride, bridesmaids including little ones, mother of the bride and / or groom, Grandma, and anyone else that would like to ensure that they will look their best on the Big Day. Complimentary consultations can be arranged through our Wedding Coordinator by appointment, and makeup can be looked after just prior to the event.
Our aim here at Aspects? 'To design an individual hairstyle for each of our guests to fit in with their lifestyle and to provide a home care maintenance plan so that you'll look and feel fantastic 365 days each year'.
 So, if you like what you've read – and thanks for getting this far – pick up the phone and give us a call on 01424 426114 – We'd love to be part of making your special day even more special!