Creative Cafe
21st February 2019
... Comments
---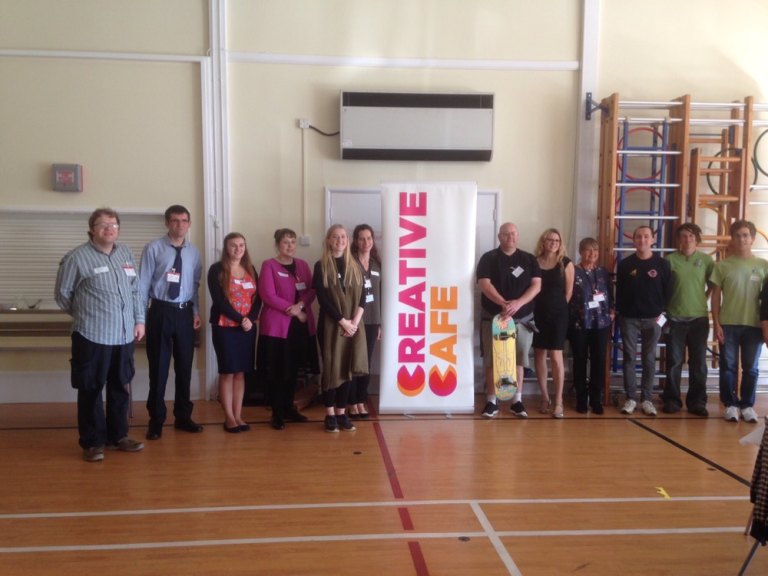 Last week we attended a Creative Café held at Saxon Mount School. The idea behind the café is to get school-age children thinking about employment & to give them a small taste of what having a job is like.  The focus was on the pupil's strengths & skills. They were asked to answer questions like "what's the point of this task?" & "what skills do I need to do this job?".  It was great to see all the children getting involved & starting to think about the choices they have when they leave school. It wasn't all work, there were crafts & cakes too!!
Employers came along to share what goes on in the workplace & pupils had the opportunity to try out different tasks.  The BMX Source Park brought along a first aid box & some walkie talkies to show what the procedures are when someone is injured.  This was popular with the children & they enjoyed getting covered in bandages!  Glyne Gap School Nursery shared what a lunchtime assistant must do in preparation for the children's lunches. Jaytec Glass brought some of the glass bottles, pipettes & packaging along so the children could try piecing some of it together ready for customers.  Ben Smith Appliances had part of a washing machine that needed fixing along with the paperwork required for the task.
It was motivating to hear what a positive experience it has been employing someone with a learning difficulty & how powerful their message is to others about being part of the solution to the employment skills gap. 
Some employees came along to speak to the pupils & answer any questions, a few of them were a real 'role model' as they previously attended Saxon Mount School.  It was wonderful seeing how they all take pride in influencing the next generation. 
Little Gate Farm job coaches attended to explain the role they take when someone begins a new job, offering support to the employer & employee alike.  All three representatives; Employer, employee & job coach worked together as a team supporting the children during the tasks, demonstrating how the three-way partnership is successful in people with learning difficulties/autism not just getting paid employment but sustaining it.