2018 is the Perfect Time to Change Your Look with the help of Aspects Hair Designers!
22nd January 2018
... Comments
---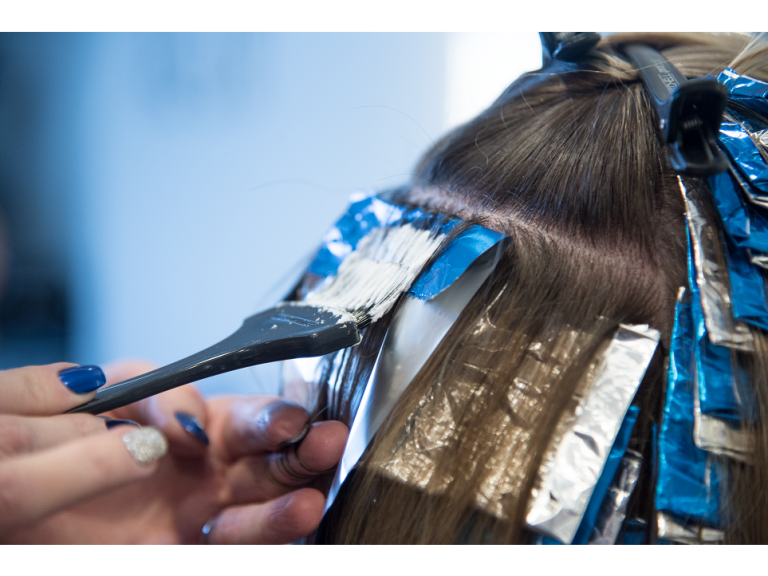 2018 is a few weeks in now and Spring is not too far away (although you might not think so with all the rain we've had!) so why not ring the changes with a fabulous new look, new colour and a morale-boosting experience in the capable hands of the team at Aspects Hair Designers in Hastings?
Sound like something for you?! If you've never taken the hair colour plunger then our teeam at Aspects Hair Designers have some answers to frequently asked questions about colouring which could help answer any queries you may have and help to guide you toward getting the perfect look.
Q. I have never had a colour before but now I would like to hide a few grey hairs.
A. PM Shines would be an excellent option for you as it will blend the grey hair and add tone and incredible shine overall. PM Shines also has a UV protector so it's perfect for people going on holiday to sunnier climes.
Q. I'd like to change my colour quite dramatically but am worried that my roots will show too quickly and I can't get into the salon very often.
A. Our team has many lovely Paul Mitchell colouring techniques to choose from, and after discussing your ideas with you, we could select one that has a more natural top layer, with exciting colour underneath to give maximum effect with minimal re-growth. It could be the perfect solution to giving the dramatic look you're after.
Q. Will my permanent colour be damaged?
A. Our Paul Mitchell permanent colour products has low ammonia and a beeswax base, for healthy conditioned hair with outstanding shine and manageability. Along with the recommended use of the Paul Mitchell range of colour protect shampoo and conditioner to maintain your colour at home, you really can expect amazing results.
Q. I never know what to ask for when I have my hair coloured and how will I know what really suits me?
A. This really isn't a problem, just book in for your complimentary colour consultation. We will look at your current hairstyle and colour and will give you options of what can be achieved, taking into account your lifestyle and budget.
Q. I've been having my hair coloured for years, so why do I need a skin test before you apply colour to my hair?
A. This is  quite simply for your own wellbeing. That is the main priority of our team at Aspects.  For your safety we always perform a skin test before your treatment. At the same time, we will book a complimentary colour consultation with your designer and will take strand tests to ensure that we are fully prepared when you attend your appointment.
Aspects Hair Design take a totally professional approach to looking after your welfare and making sure that your hair is perfectly coloured and glowing with health.