Woodpeckers Private Nursery Litter Pick
26th June 2018
... Comments
---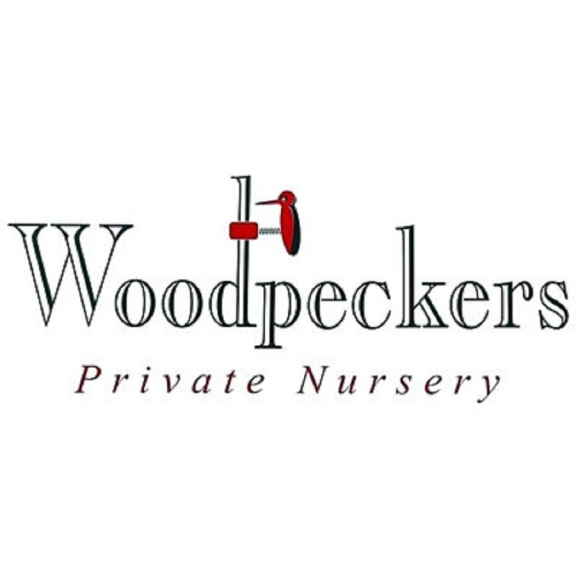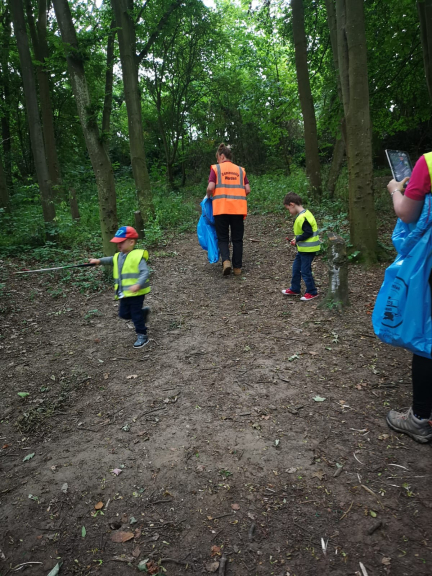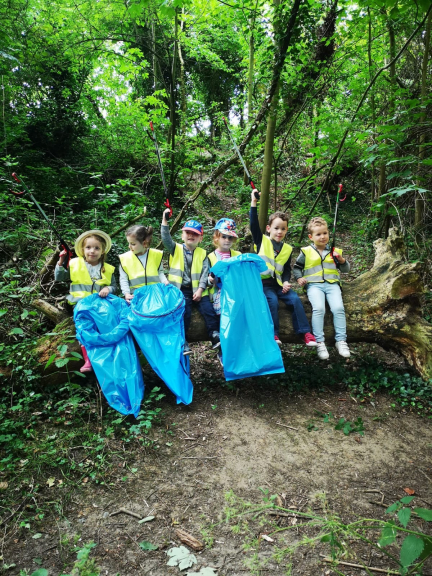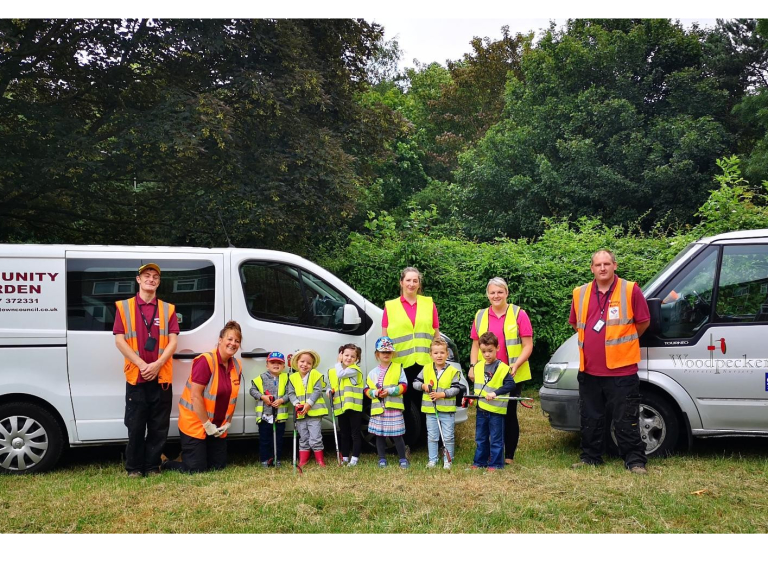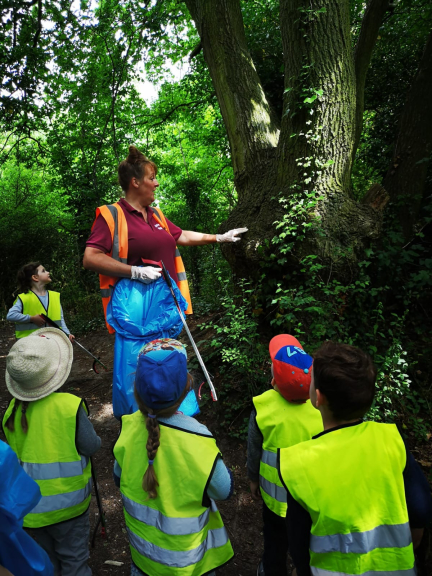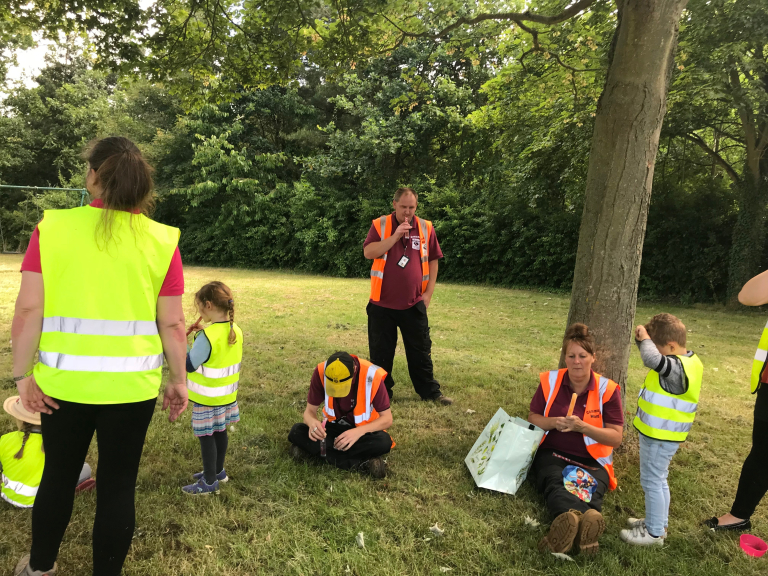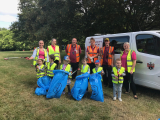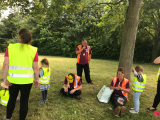 Woodpeckers Private Nursery in Sudbury are collaborating with The Sudbury Community Wardens introducing their pre-school class, Bright Butterflies to the importance of keeping the town litter free
Their first litter picking session took place last week around Great Cornard; walking around Cornard Woods & Shawlands. They were each given their own special dinosaur litter grabber, high viz and rubbish sack.
Emily Porter-Howe, Woodpecker's Deputy Manager said "We were so proud of the children. They did a fantastic job, finding the litter and making sure it was put in the rubbish sacks. They listened carefully to the Community wardens, who explained to them clearly why we shouldn't pick up rubbish with our hands and why it's important to keep our town tidy"
Community Warden Supervisor at Sudbury Town Council, Bradley Smith. went onto say "When Hannah Castle, Room Leader at Woodpeckers approached my team about being involved in the community litterpick, we thought it was a great idea. Woodpeckers are our first nursery we have worked with. It was a fantastic morning, achieving some great results"
The litter picking project is part of Woodpecker's commitment to getting the staff and children involved in community projects and to further develop the skills their children are learning from their regular Forest School sessions, where they learn about nature around them and appreciate the fun that can be had playing outside.
Woodpeckers are delighted that this will be a regular event, so all the Bright Butterfly class & some of the younger children will beable to try their hand a litter picking.
You're never too young to start looking after your community
If you're a business that would like to get involved with Litter picking around Sudbury, please contact Bradley at bradley.smith.stc@icloud.com