Where has my selfie stick been today in Sudbury.. The Buy Local campaign continues
Earlier this month, I took to the streets of Sudbury, with my pack of Buy Local Stickers, iPhone and selfie stick to drum up support for our local businesses.
Despite the rather ominous looking clouds, I took to North Street to say hi to a some of the local Independent shops, give them a Buy Local Sticker and take a cheeky selfie for my thebestof Sudbury Facebook page.
What a fantastic bunch of independents we have in Sudbury.
Today, I visited 8 great businesses today. Here's what I found out about them:
Serendipity is at 38 North Street and is a real gem in our town centre. Not only do they have lovely tea room garden, where dogs are more than welcome, they sell a vast range of nice smelling goodies. Perfect for presents. Bath bombs, candles that smell so delicious you actually want to eat them (don't!!) body scrubs, shower gels and a host of other unique gifts. So, rather than pop onto an online shop, why not say hi to Andrea and check out Serendipity. Their Facebook page is here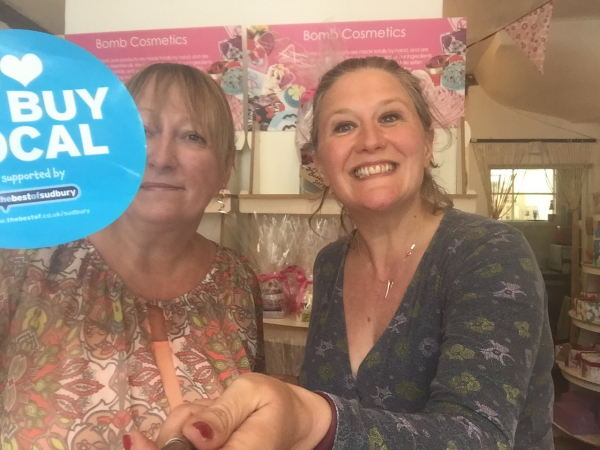 The Tile Gallery, at 50a North Street, has been in Sudbury for 25 years, but for the last 11 has been owned by Sue & John Skinner. There are literally hundreds of different types of tiles, including mosaic tile, wall tiles and floor tiles. They also offer a fitting service. You can take a look at their website here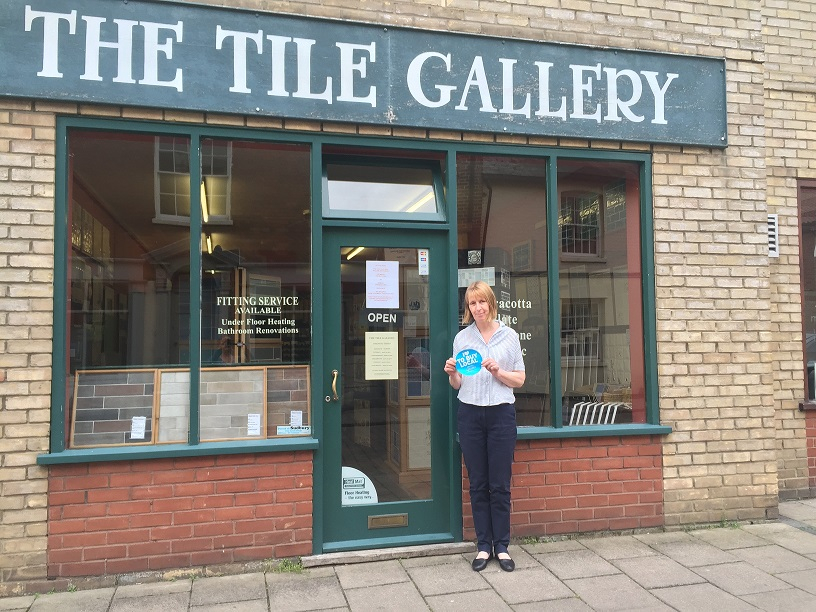 At the very top end of North Street, is Café Jaqui. Jaqui has been serving her very loyal customers for 6 years. In December,  Jaqui became a vegan and now there's always vegan options and specials on the menu. She always tries to cater for those with gluten and diary intolerances. All food is home made too. jaqui is a keen supporter of local businesses and all her meat comes from Jamie's Meat Inn just down the road. If you're feeling up for a challenge, Café Jaqui is running the Mega Omelette Challenge! In the kitchen, she's joined by Sam Britton-Gant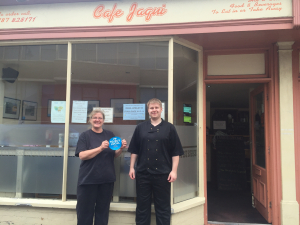 Boyden Estate Agents, at 64 North Street, have gone through an epic rebrand and how have a refurbished office and new look. Boydens have been in business in Suffolk and Essex for over 20 years and have been finding homes, both in sales and rental property for those looking to make Sudbury and surrounding villages their home. You can follow them on Facebook here and their website, with lots of properties.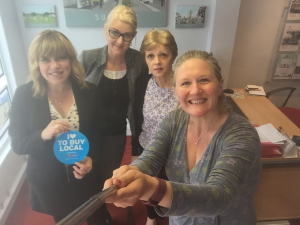 Rafi's Spice Box, 77 North Street, first opened in Sudbury in 1989 and has been providing us with, their now famous, curry packs. I'm not sure there isn't anyone in Sudbury who hasn't been to Rafi's. When we moved to the area 9 years ago, my daughter ( then 2) thought founder and owner, Rafi Fernando, must have been a princess with her lovely long hair and beautiful sari. She used to let my daughter sit on the counter and try the different spices. Although Rafi is no longer with us, the shop very much is. And that is certainly testament to the great business she started and the passion she instilled. Their Facebook Page can be found here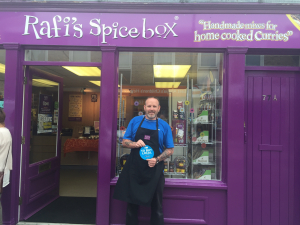 Juniper Flowers, at 78/79 North Street, are a florist with a vintage twist. Owner, Anne, is passionate about her business and not only does she have some amazing vintage clothes, sitting alongside the wide selection of flowers for weddings, funerals and corporate event, she organised A Vintage Affair to remember in Hedingham and a 1940s themed Tea Dance in Sudbury. Anne is possibly the smiliest person I know too! Their Facebook page is here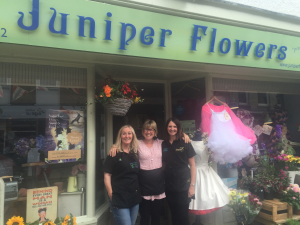 Jamie's' Meat Inn, 26 North Street, is a family run business, Jamie took over 2 years ago in 2014. Jamie has been in the butcher trade since leaving school. Since taking over the butchers he's been ecstatic with the support he's had from the local community. All the meat is bought from the market daily and is fully traceable. Whatever you're after, whether that's bangers for your mash or an ostrich for your salad, Jamie can help.  There are regular good deals on meat packs for BBQs (keep an eye on their Facebook page here for updates) Jamie thinks it's important to support your local businesses, because when you buy from a local butcher, you get both quality of products and a great service.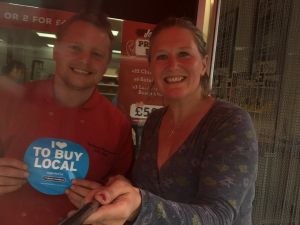 N3xus, in North Street Parade, have been servicing, mending and building computers for the local community since 2007. Whether your laptop's on the blink, you want a new PC or after home IT support, N3xus can help.  Over the last 9 years, Josh and his team have built and repaired thousands of systems, from basic home computers to high end gaming beasts. They pride themselves on their customer service and supporting local business. So, if you have a home IT issue, pop in to their shop. They'll do their best to help. Their Facebook page is here and website here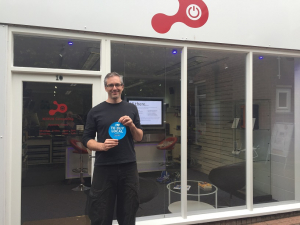 Thank you to all the businesses today, who happily posed for a photo with a sticker and my selfie stick. Make sure you support those wonderful independents in your town. And don't forget for every £1 you spend in a local shop. 63p gets recycled back into the local community. It maybe more convenient to shop online, but you get so much more back when you Buy Local
If you have a local business and would like me to pop over with a sticker and my selfie stick, just fill in this form here or drop me an email.