Wayman and Long Support Thomas's Fund
16th March 2017
Author: Penny W
Comments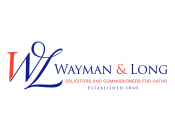 This year, Sudbury and Clare based solicitors has chosen Thomas's Fund, as their chosen charity in 2017. 
Thomas, a lively little boy from West Suffolk, was good friends with Wayman & Long's, Carolyn Armstrong's granddaughter Emilia. Born within 4 weeks of each other, the two attended toddler groups and pre school and became firm friends. 
At 18 months old, Thomas started to frequently vomit and lose weight. Numerous trips to the doctors and A&E finally resulted in an MRI scan that confirmed a tumour was on top of his spinal chord, that then spread to his brain.  After over two years of treatment, little Thomas lost his fight with leukemia . He was just 4 years old.
Thomas's Fund has been set up to raise vital funds for Children's Cancer and Leukemia Group.
When approached to ask Wayman and Long could support the charity, there was never any doubt that they wouldn't get involved.
Wayman and Long are planning on a series of fundraising events throughout the year, including a quiz. In addition, they have pledged to donate a minimum of £2000 this year to Thomas's Fund.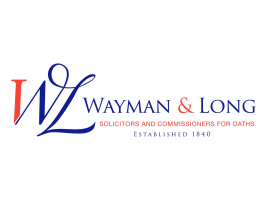 Wayman & Long Solicitors
Why not check out this Solicitors business in Sudbury. Wayman & Long Solicitors is a 'thebestof' business member.