Time flies!
8th May 2014
... Comments
---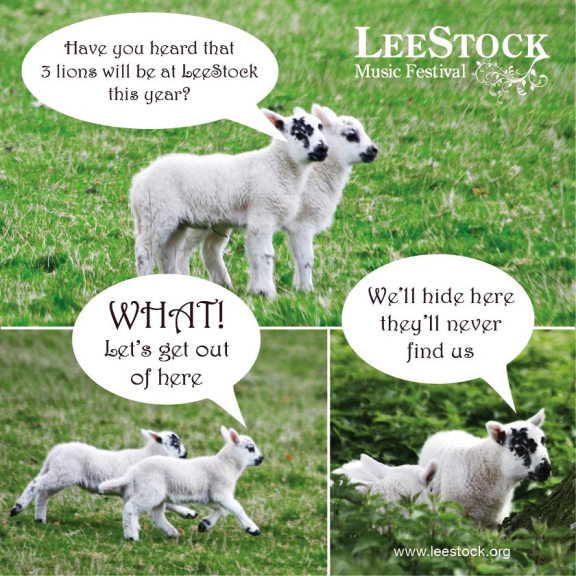 Time flies when you're organising a music festival!  It doesn't seem long ago that we were booking our headline acts (the Lightning Seeds and an acoustic set by Terrorvision) and yet here we are two weeks off the festival itself.  There's always a sense of trepidation at this point - just enough time to order anything we've forgotten, not enough time to stop frantically stressing!  Obviously we're very much looking forward to the festival, it's such a pleasure to have the hall grounds to host it at, and some of us being Melford boys it always feel like a homecoming.
People ask us who we're most looking forward to seeing.  After all the haggling that goes into getting the main bands, this is an obvious highlight for us but beyond them there are some real gems.  Dumfoundus are a really cool band and went down so well last year that I'm intrigued to see how they'll be this year with a weight of expectation on their shoulders.  Fred's House are something completely different and Violet Bones are a very accomplished act but another to look out for is Luke Concannon (of Nizlopi - JCB song, remember that?).  I saw him recently at the Boxford Fleece and he was so good with an audience that I can't wait to see him perform in the early Sunday evening at LeeStock.
Obviously with the family area and camping (plus LeeStock Beer Festival!), there's lots to think about with the festival itself, but that's not the only event coming up.  On Friday the 16th May we have the Battle of the Bands at Ormiston Academy and then on the 17th we have a double header - a music day at McDonalds Sudbury (our principal supporter - look out for discounted burgers!) and an annual charity football match at Cornard Utd.  The football match is always great fun and LeeStock Utd finally won again last year so the Razors will be out for revenge.  Come down and support us / have a beer at 3pm on Saturday the 17th May, Cornard Utd, Blackhouse Lane.
Thanks for reading and I hope to see a few of you at the festival itself.  Tickets are available from just £15 so please do come join us, it's a special venue and in memory of a special guy.  Full details at www.leestock.org