This Year's Winners!
23rd December 2020
... Comments
---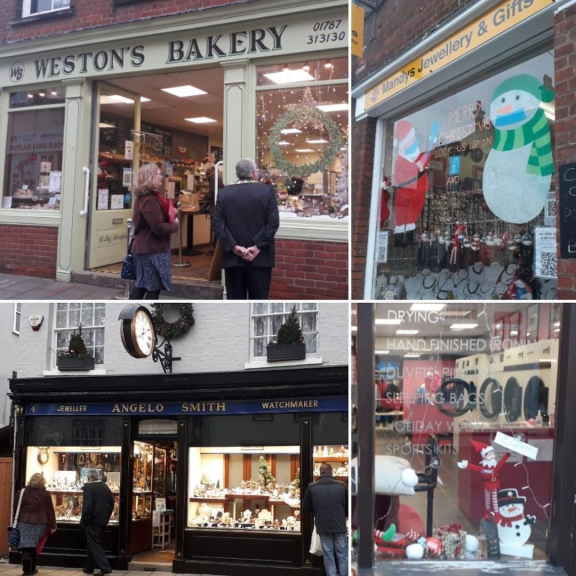 Despite the challenges this year has thrown at us, the Sudbury Christmas Window Display Competition added a pinch of much needed sparkle.
50 shops and businesses within the town centre entered the competition and the standard was exceptionally high, with some really creative windows.
Normally the competition would start when the Christmas Lights are switched on. As this wasn't possible this year, we had to start a little later, but that didn't stop people getting out and voting for their favourites.

 Everyone that voted was entered into a prize drawer,     to win a stunning Christmas Hamper from Waitrose. I'd like to personally thank Waitrose for supporting the competition again
The Suffolk Free Press also ran voting slips throughout December, so the public could vote via paper.
In total, 320 votes were cast. In addition, Sudbury Mayor Jack Owen and Rachel Price, the Town Centre Manager were part of the judging panel, which makes up 50% of votes.
Our winner this year, was Weston's Bakery in Gaol Lane, who were awarded the trophy (sponsored by Cobblers & Keys in Borehamgate)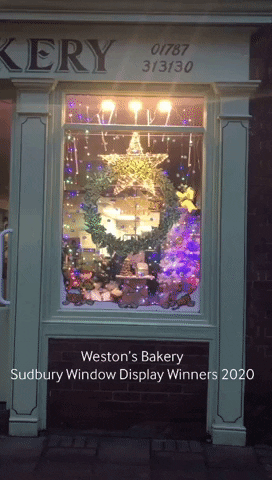 In 2nd place was jewellers Angelo Smith & in joint 3rd place was Mandy's Jewellery and Gifts and The Laundry Goddess.