The Winner of The Sudbury Christmas Window Competition 2015
22nd December 2015
... Comments
---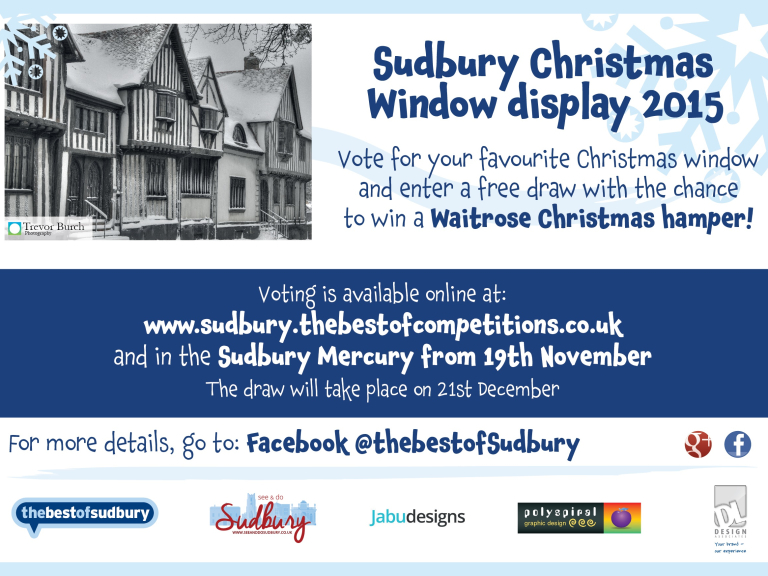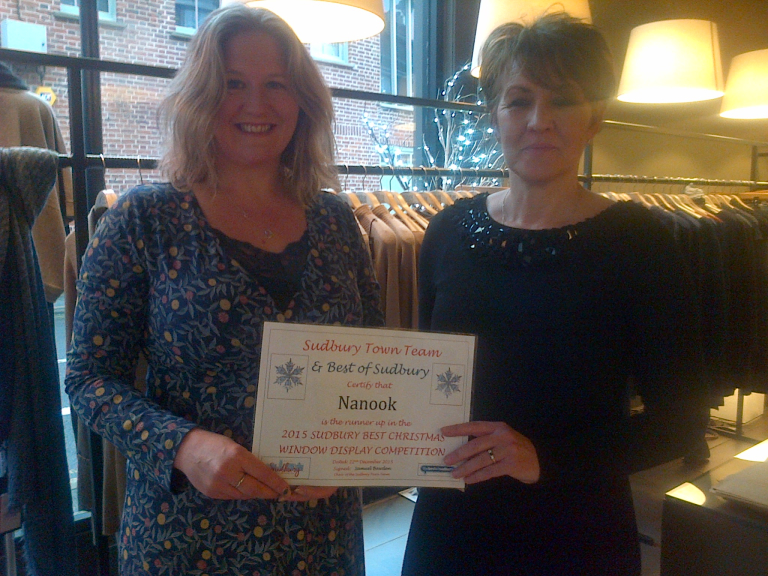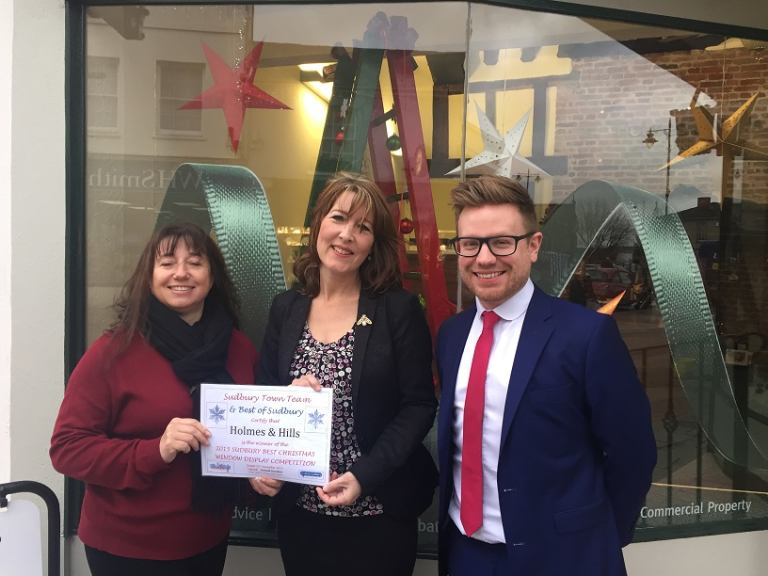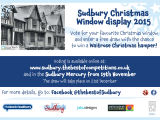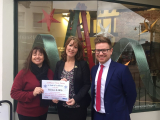 This is year, the Sudbury Christmas Window Display competition has been a huge success, with both record numbers of shops taking part and the public voting. Thirty five businesses and retailers throughout Sudbury entered the Christmas Window competition. These are the combined votes received via online and postal handed to the EADT offices in Sudbury.
The number of votes received this year also doubled compared to previous competitions and the final results were incredibly close. Solicitors Holmes & Hills, on North Street, won by just 9 more votes than Nanook, on Friars Street, who were the runners up   
Phil Davies from Holmes & Hills said "Our team in Sudbury are really pleased to have won the window dressing competition, especially up against such stiff competition. I think the Sudbury Town Team should be congratulated for their efforts in organising the competition and for the work they do to support local business all year round. A lot of towns do not have such an enthusiastic and active committee."
Corinna Green owner of Nanook said "We at Nanook feel passionate about our community and keeping the town exciting.  It is the second year that the students from TGS have created a unique Christmas display for our shop window"
The prize draw for the winner of the hamper donated by Waitrose Sudbury will be notified by the 8th January 2016.
Click on the pdf to see those that entered and their votes