The Pickles & Lillies Model Competition Winners
One of the best things about working with local independent business is their love for getting involved with the local community.
Just before Easter, Kate Mullin, owner of Pickles and Lillies, the independent children's clothes and traditional toy shop on Lavenham High Street & I were having a chat. Kate was showing me with delight, the many photos she receives of her young customers wearing clothes or playing with toys bought from her shop. These are real children, that live in either Suffolk or North Essex, playing, eating ice cream, dancing, drawing and being proper children.
It gave us an idea. Why use the stock photos to promote their beautiful Kite and Frugi clothes, when right here, on our doorstep we have ideal child models - real customers. And the campaign to find the face of the Summer collections for Pickles and Lillies was launched,
We needed to find children, boys and girls of 3 or 4 and slightly older at 7 or 8, so Kate asked for parents, grandparents and carers to email in their photos, asking them to let us know their' favourite icecream, their favourite toy and their favourite thing to do.
The response was amazing. We were inundated with photos of beautiful children. Absolutely all of them could have been the Face of the Summer collection, but we had the arduous task of whittling down the numbers to a 3 year old boy and girl and 7 year old boy and girl.
On the panel, was me, Nicky West the photographer and Kate. And it was a really difficult choice.  I mean, really difficult, but after an evening of discussion, we found our models.
Our models were:
Tasmin (3) Matthew (3)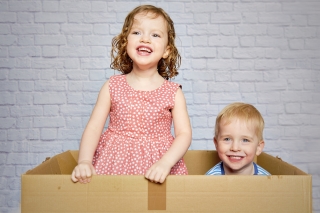 and twins Lottie and Harry (7)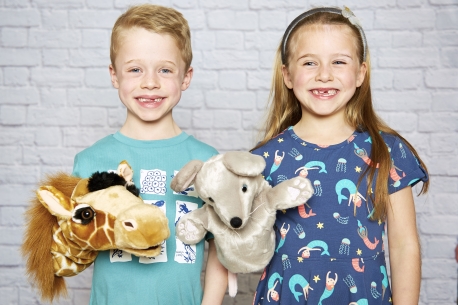 We arranged a day for all four children to come to the shop for an afternoon photoshoot. They'd all met with Kate previously for a clothes fitting and they're were allowed to have a play with props and the shop's selection of The Puppet Company (LINK) puppets.
Here are some of our favourite shots of the day. The children were all amazing , really well behaved and now Pickles and Lillies can showcase their stunning collection using real customers from Suffolk
After the success of this competition, Pickles and Lillies will be searching for the model for their Autumn and Winter Collection. Make sure you follow them on Facebook