Summer Networking from thebestof Sudbury
10th May 2022
... Comments
---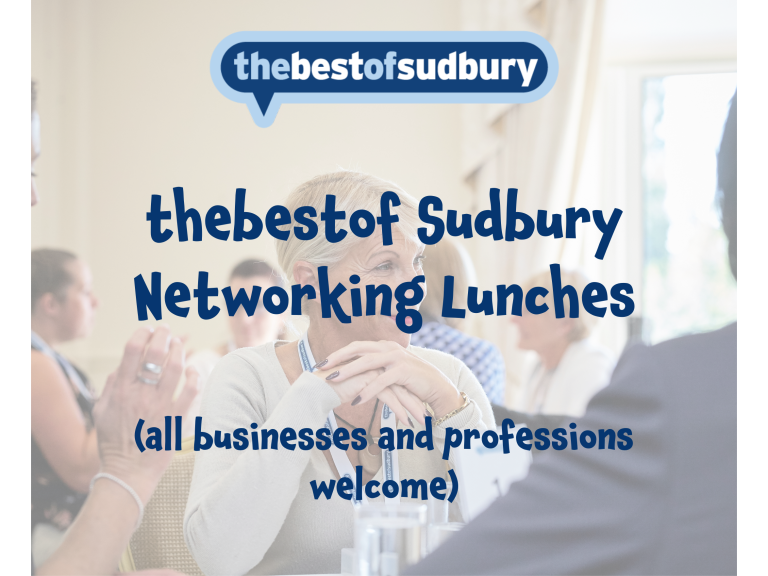 Here at thebestof Sudbury, we are big fans of networking. I've been running my business now for 8 years and no word of a lie, I wouldn't have a business without networking.
I fully appreciate it's not for everyone. For many, it's up there with trips to the dentist (ha! as if you can even get an appointment these days) and public speaking. But, it's worth getting those big girl pants on and giving it a try.
It's a well-known fact that people, especially those that run small business, buy from those they know, like, and trust (the latter being the most important, in my opinion). These are things that don't happen overnight. And you need to put in the leg work. Rocking up to one networking event, sharing your business cards or marketing material with as many people as possible, won't necessarily award you with a tonne of new business. That doesn't mean networking doesn't work, it means you need to stick at it and let people get to know you, your business and what you're like a business professional and person. 
Over the next 3 months, thebestof Sudbury is hosting a series of speed-networking lunches, held a different venues across Sudbury and surrounding villages. 
If you'd like to find out more and book your place, click here and you'll be taken to thebestof Sudbury Eventbrite booking page. 
If you'd like to know a bit more about networking and how it can help your business, you might find this article I wrote here of interest.
Have any questions? Fancy at chat? Drop me a line here