Although I'm not a Suffolk gal by birth, this has been my home for the past 10 years and I can't think of a more fabulous place to live. For me, having been brought up in landlocked Shropshire, I still get so excited when I see the sea and not only that, I can be paddling on the Suffolk coast within an hour of leaving home. Infact, as I write this at 8:30pm, I'm thinking, if I left the house now, I could be having a pint at the Ship in Dunwich by 10pm. I won't, obviously,  but I still think it's amazing I can. Only someone who's spent most of their formative years nearly 3 hours from any beach will understand!
Apparently Yorkshire has had a Yorkshire Day for the last 40 years. It's astounding we haven't had a day that celebrates our stunning County until now.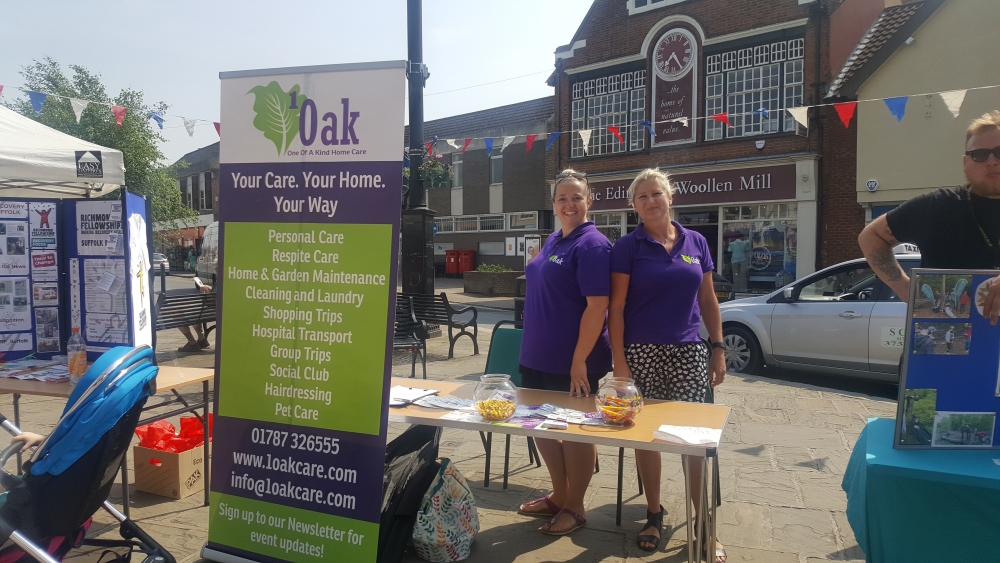 Sudbury certainly got well and truly involved. The Town Council gave the opportunity for any Sudbury business to showcase their wares outside the Town Hall for free. There was music, cakes, bunting, charities, community societies and myself with my little Buy Local stall. I felt it would be a good opportunity to get together as many of the things we have on our doorstep as possible. I've made a mental note to get another table next year.  Many people complain Sudbury has nothing. Well, I think for a town its size, it's got a lot. However, Sudbury is no Amazon.co.uk and you won't find everything all in one place. Of course, there's nothing wrong with a bit of online shopping, but also take the opportunity to see what's in your town. You might be surprised. By just spending £10 at a local shop will have far more of an impact on our local economy, than if we spent £10 with an online retailer based elsewhere. I've said it before, local shops employ local people. They use local suppliers and support other local businesses. They help our community by keeping the pound in Sudbury and Suffolk. So, if you can, try and do your bit. This meme I've seen on social media sums it up nicely.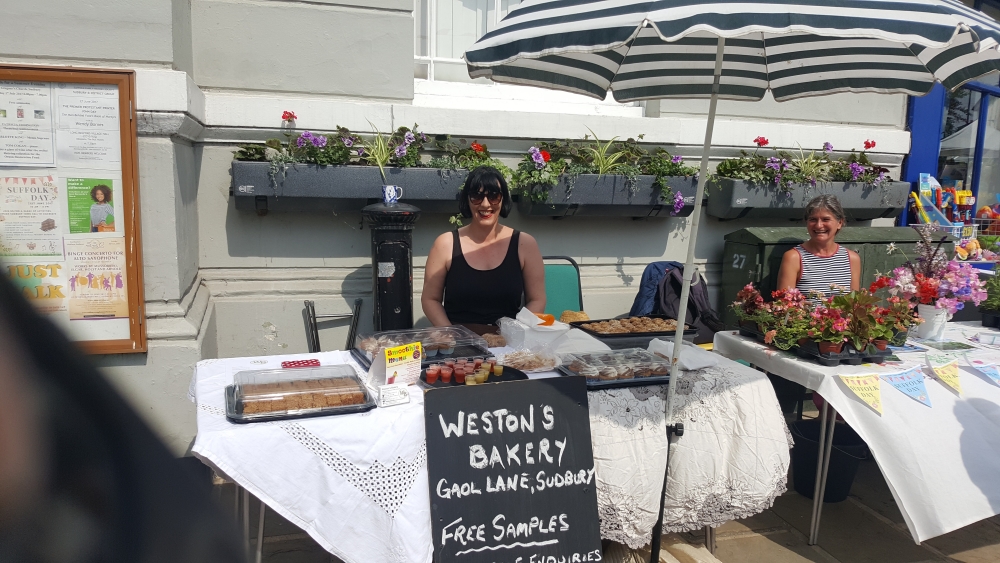 So, here's thanks to those shops and businesses that trusted me with their merchandise.
Winch & Blatch
Winch & Blatch have been trading in Sudbury for over 70 years and is the town's oldest department store. Still owned and managed by the Blatch's, the store, split over three buildings has a fantastic selection of products, whether that's kitchenware or bedding. On show was a funky red bikini, shorts and a white top, flip-flops and smart sandals. Winch & Blatch have an award winning lingerie department and when it's a bit chillier, probably the best selection of funky coloured tights I've seen outside London. One of my favourite brands is Seasalt, something they also stock. For those that popped by my stall the other week may have tried some of the brownies I was giving a way. These were made by Judith Blatch and available in their cafe, along with other delicious goodies. So, why not pop in and have a look around when you're next in town
Florabelle's
Florabelle is owned by Mother and Daughter, Florence and Belinda. Florence is an amazing cook and her scones and cakes are to die for! She kindly made 24 scones for my stall and they were pretty much demolished by lunchtime (Not just by me, I should add!) Florabelle's is a wonderful vintage tea room up North Street, just past where Argos used to be. Their attention to details is fabulous and I've had some great feedback from people who want to escape to their lovely yard garden, for a spot of indulgent afternoon tea. They are also stockists of Bomb Cosmetics. Bath bombs, cool soaps in the shape of cakes and this amazing things called Little Hotties, that you add to your oil burner and make your room smell gorgeous. If you are buying a present for a little girl, too old for toys but too young for make up, these bath bombs go down a treat. I have a 12 year old and they're a great hit with her and her friends.
Black Hanger Clothing
These are the new boys on the block -the latest shop to join North Street. Owner Matt, let me borrow summer trousers and a jacket. Many complain that there aren't any men's clothing shops in Sudbury. Well, Black Hanger Clothing is catering for a younger market, with every item under £40. Matt is a lovely chap, so if you're passing, do pop in and say hello.
Mandy's Bespoke Jewellery and Gifts
Mandy's is a lovely shop, making jewellery and offering great workshops for all ages. If you want something a bit different, the pop into her new shop on Station Road. She also offers jewellery parties for all ages and classes where you can learn how to make your own necklaces, bracelets. It's certainly worth a visit.
Compact Music
Did you know Sudbury is one of the only places in the whole region that still has an independent music shop? Compact Music not only supports the annual Record Store Day, seeing people queue up outside the shop from the early hours of the morning to get their hands on rare and collector edition vinyl, but they also have a great range of musical instruments and sheet music. I'd like to thank them for loaning me their yellow ukuele. Everyone needs a ukuele in their lives, don't they.
Zoffany Exchange
Tucked away down Friars Street, Zoffany Exchange is a little gem of a second hand shop. Stocking only higher end items, you can grab yourself a bargain. Whether its a Mulberry Bag or Gucci shoes, Joules shirt or Sahara dress. Certainly worth a visit if you're after a special item but don't want to pay £100s
Wardale Williams Opticians 
The award winning opticians have been in Sudbury since the 1940s. As well as having some great shades and frames, perfect for the Summer, they have also launched Eye Smart Campaign that encourages people to have regular eye examinations. Two patients have had serious conditions identified as a result of an eye test at wardale williams. You can read about it here. 
The Pantry
The Pantry stormed onto North Street back in November and before the paint on the outside of their shop was even dry, they were nominated for an EADT Food and Drink Award for best Independent Food and Drink Retailer. Run by husband and wife team Ashleigh and Jonathan, their shop is stocked by local Suffolk producers. They are all about local and we love them!
Market Hill Photography
Formally North Hill Photography, Joe Fairers and the team have relocated onto Market Hill. As well as doing family photoshoots in the location of your choice, they also sell a range of frames, photographic equipment and if you're after a passport photo and have a wriggly little person, Joe can take the photo to passport specifications.
These are only a handful of shops. I'm hoping next year Suffolk Day will be bigger and better with more Sudbury businesses getting involved. 
If you know a great local business, why not let me know. I'll pop by with my I Love to Buy Local sticker and give them some free promotion through my various media channels.
Looking forward to hearing your feedback