So, is this the end of the road for our High Street?
RIP High Street… Or is it really the end?
"This town has gone to the dogs"
"It's a ghost town these days"
"Pah! Another charity shop! When are we going to get any decent shops here?"
How many times have you read these statements on Social Media?  I reckon more recently it's at least once a week. And I think you know, it really gets on my goat.
I have spent the last 6 years championing local business and the high street. I know there are some amazing businesses out there, but if you were to believe what you read on the Internet, you'd be thinking the grim reaper is knocking our town centre's doors, stumbling over the tumbleweeds the blow through our once vibrant town
But, is the high street really dead?
No. It's not, but it needs to change.
 If you're to look up the definition of the high street, the dictionary says it is " A street where the most important shops and businesses in a town area"
I think to understand where we are now, we need to take a trip down memory lane, and access those important businesses and shops that were on our high street in years gone by.
Victorians
The high street is a relatively new concept yet is ever-evolving.  It was during Victorian times with the urbanisation of industry ordinary people could no longer grow or produce their food, as they once did when most people lived a rural life. Traders had been seen in markets for years, but during the 1850s, we saw the move from market stallholder to businesses with permanent premises on the high street.
The high street was not just about shopping, but a place to be seen. We saw the introduction of shops appealing to women, called madam shops (shops owned by ladies) and tea rooms. The Victorian high street was emerging to be where you could shop for both pleasure and necessity. Businesses that ticked both those boxes were the important businesses and shops of the time. So they thrived. 
Edwardians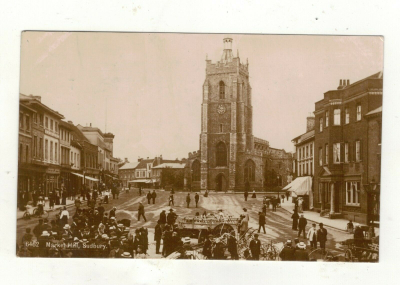 It was in this era & the later Edwardian times, we see the rise of the independent shop owner. Customer service was paramount. Housewives would have been served their goods, they would have been called madam, sir or master. A shop owner was a respectable profession. As it still is, of course!
Post the Great War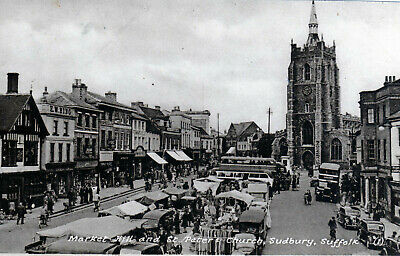 As we move through history, these important shops and businesses move with the changing world and society. As we sweep through Edwardian times to post First World War, our high street is having to deal with the loss of men who died at war and rising food prices. We welcome the rise of the supermarket, not the massive hypermarkets where you can buy practically everything that we know today, but where you could buy a variety of products through self-service shopping. A popular and important way of shopping during this time.
Depression and 1930s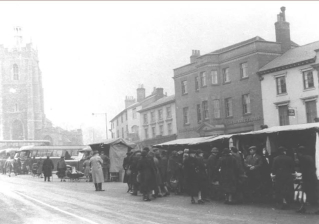 And then what about the Depression?  During times of mass poverty and unemployment which keystone businesses started to dominated the high street? Marks and Spencer, Curry thrived during these times. But why? They could outprice the specialist retailer at a time when money was scarce.
Post War: High Street for Boomers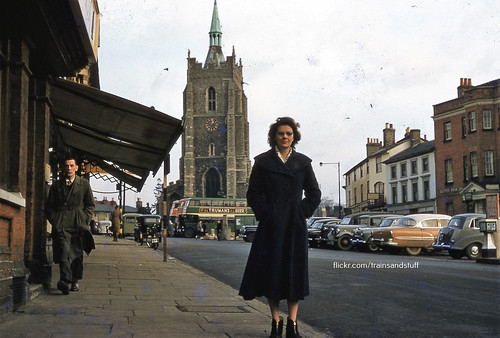 During 1950s & 60s, we start to recover from the Second World War, and the high street now needs to meet the needs of the affluent teenager. Cheaper fashion appeals to the younger generation, who want to move away from the traditional drapers. They start demanding makeup, coffee and milkshakes and cheap vibrant coloured clothes, the demand of which was being met by department stores like C&As.
1980s, 90s and 00s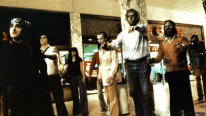 Over the next couple of decades, we see another shift in our shopping habits as retail moves to out of town shopping centres. Free parking, cheap rates, cheap stuff, vast soulless shopping vacuums. And if that isn't bad enough for the town high street, at the start of the new Millennium, we see the birth of the online retailer. Amazon.com has changed the way we shop forever.
High Street Nostalgia 
I think it's only natural we look back on those times fondly. I certainly remember my youth when we used to go into town, buy our Pick n Mix sweets from Woolies, before choosing some plastic yellow earrings from C&A, and washing down our Wimpy burger with a milkshake.
But this isn't how the high street is anymore and although High Street Nostalgia may lead to us to believe the high street is dead, really,  it's just not the one we remember growing up (in the same way music was definitely better when we were young – although the 90s had the best. That's a fact!)
 As it always has done, the high street is in state of change. COVID19 has certainly accelerated what I think was going happen eventually anyway. 
What's the Future
Over the last few weeks, we have seen the sad demise of many former retail giants, Dorothy Perkins, Top Shop and Debenhams. More locally, it's heartbreaking that Sudbury's own Winch and Blatch will be shutting its doors forever.
The job losses of 30,000 are terrible, but people have been choosing to shop in a different way for many years. That does not mean it's game over for our town centres. 
In a world overshadowed by social media and online shopping, we are in danger of forgetting that crucial aspect of being human; we are hard-wired to want to be with others. If anything 2020 has reminded me how much I like being with others and doing things. I really miss people!
Because of the ease and banality of buying online, the high street no longer entices people with everyday retail. We are a society that has too much stuff. Too much stuff we can buy online.
What we are now craving is the experience. We need a high street that offers this whilst appealing to our senses. We need real life shared experiences where we can remember we have more in common with our neighbours than we don't.
The future of the high street's purpose is to bring people together and for it to focus more on the community it serves; it's starting.
Horrah for Local Businesses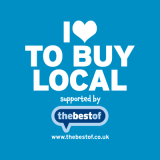 During the lockdown, our local small businesses really came into their own and helped. Businesses like Jamie's Meat Inn, making sure the shielded and vulnerable had deliveries,  the Laundry Goddess offering a pay it forward service for key workers and then launching their own delivery service. Cox's the fruit and veg stall regular at our town market, allowed us to book online and deliver to our door. I hope we continue to support these services when life goes back to normal.
As we started to slowly open up (and then close again) Duck In Boots embraced online and video streaming services. Their regular Facebook lives, pop up shops and virtual Christmas markets have been helping small micro crafting businesses and ensuring we have a choice of unique Christmas presents and gifts.
And during Lockdown: The Original, we saw 12 or so NEW businesses take their place in Sudbury town centre. Does that sound like a dying town to you? 
What we're seeing is the rise of the independent shop owner, who live and work in the local community they serve. Unlike a large corporation, whether that be online or part of a retail group, these small businesses are agile enough to adapt to a changing society, whilst contributing to their society and local economy. Yes, many have embraced online services - they've had to, but they are still heavily invested in their town. 
Victorians: Full Circle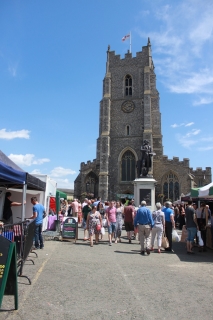 Yet ironically our shopping habits are more similar to that of our Victorian ancestors. We buy smaller and more frequently, we're seeing the rise of the farmers market. Suffolk Market Event's amazing farmers market in Sudbury is held in a St Peters in the centre of town , where shoppers can grab a cake and a cuppa. This has been a lifeline for tackling rural isolation. Not only are we returning to the traditional way of knowing your local vegetable trader, but people are talking to each other. You can't put a price on that
I think what we need to accept is that people don't come to the high street necessarily just to shop. They are being enticed for different reasons. Buying stuff no longer gives people that warm fuzzy feeling that it once did. 
But being part of a community, enjoyed a shared experience does. 
Once we all come to terms that the high street now isn't the high street of yesteryear and that includes business rates, landlord's rents and rigid fix term leases, we can ditch the High Street Nostalgia and embrace a new high street
The High Street is Dead. Long live the high street.
You may be interested in reading the article I wrote after spending a day with Mary Portas. Click on the photo to have a nose
Love to hear your thoughts.