Meet The Member - Abbie Thoms, Polyspiral Graphic Design
23rd January 2015
... Comments
---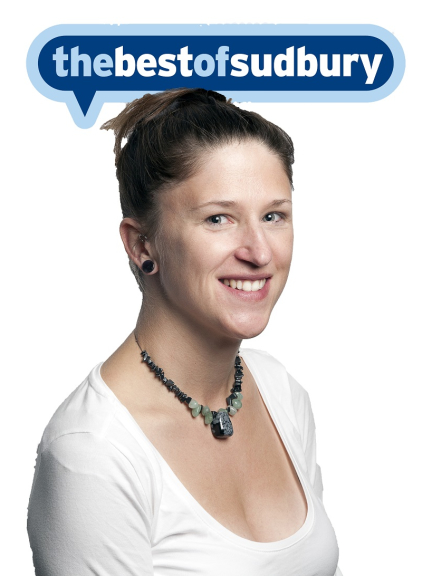 What inspired you to be a graphic designer and start Polyspiral?
I always enjoyed colour and shape and using it in art work but realised I would struggle to make a living selling paintings. I needed to feel secure and be able to pay my own way. Graphic design was the way to be an artist and have a career. I studied at university and one of my last projects was to build a website which, then, was a new concept. I got a first for that! Polyspiral became my aim. I gained ten years' experience working within the industry - six as a website designer and developer and four in a London magazine publishing company before taking the huge step to start up on my own despite being unsure of the business side of things. Coming home to Suffolk gave me a network of support, helping me develop the skills I didn't have.
What do you enjoy most about your job?
I love the creative process and being able to develop a brand for my customers. This develops into a logo, a whole business persona aimed at their customers. I get to know the people concerned, their business and I enjoy helping them reach their clients.
What one piece of advice would you give to someone looking to start their own business?
Research! Research! Research! You need to know the people you would like to be your clients so you can aim your services at them. Learn about marketing. Read books…there is lots of advice out there. Be enthusiastic and invest time in what you are doing.
Where is your favourite place in Sudbury?
I love being part of the community…swimming at the Kingfisher, walking round the park and the town with its beautiful old buildings. Having a food intolerance I love to find cafés and eateries which cater for individual needs. I love the Rude Strawberry. When I find somewhere that can feed me, I like to meet clients there, to give them extra custom. I love a hot chocolate on a cold day!