Duck in Boots are Back. Here's a message from owner Sarah about their return to Sudbury's town centre..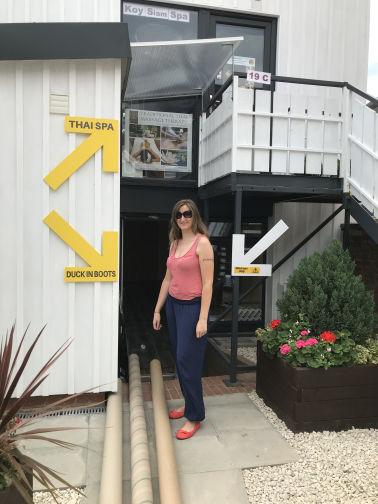 WE ARE BACK!!

We have taken up residence on Gaol Lane beside Westons Bakery on a really modern looking site. We are located in the larger building, down 3 little steps. The building is actually pre 1900 and still retains many original glass panels!

We have also taken the two 'pods' at the front of the site and these are now our Duck Pods. Flexible pop up commercial space perfect for so many uses from hairdressers to chocolatiers. They have already hosted fashion boutiques, potters, jewellery makers and photographer's to name but a few.

Now not only do you get to shop all your favourites from Duck in Boots with many of our original sellers also in residence, but with the added bonus of ever changing pop up businesses too. Plus we have an open studio style set up for when creatives are in the shop. You can watch us work on all sorts of projects.

Currently we are open part-time while we find our feet but our days and hours are increasing over the coming weeks. For now, our core opening is Wednesday 10-4, Friday 10-4 and Saturday 10-5.

Interested in hiring a pod?

It could not be simpler. We have set up a dedicated section on our website where you can read about our terms of hire, see all our prices which start at just £25 a day plus, you can fill out an application form online too. We consider almost any business or idea for their use. Perfect as gallery, retail or service space as they come complete with light, heating and are fully lockable.

Why not take a look.. http://www.duckinboots.co.uk/the-duck-pod

What to keep up to date with what's on?

You can see who we have coming in and when on our website too, check it out http://www.duckinboots.co.uk/whats-on

Want to sell with us?

We are about to open up 10 new seller spaces. These spaces will be in our new shop on Gaol Lane. We also are still taking new members for online selling. Our retail opportunities are always offered to our members first before opening to the public. If you would like to sell with us, please join our waiting list or become a member, both of which are available here http://www.duckinboots.co.uk/join-us

We have also just opened up spaces at our forthcoming Christmas Market events. You can apply for space via the same link above but spaces are very limited already, so don't delay!