LeeStock Gets Prepared
16th April 2014
... Comments
---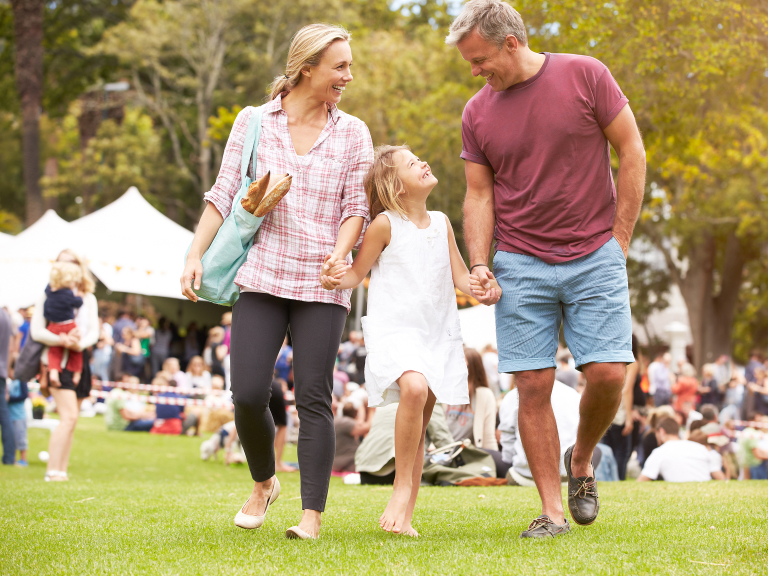 First off we should introduce ourselves.  We are Edd, Pete, Matt, Andy and Matt and we're the organsiers of the LeeStock Music Festival.  We have organised the festival for the past 7 years in memory of Edd's friend Lee who, before he died, was given a special day by the Willow Foundation.  The Willow Foundation are a national charity who orgainse special days for seriously ill young adults between the ages of 16 and 40.  Willow organised for Lee to go to London with his band and record a memorable CD.  To date we have raised almost £50,000 for the charity.
We have always held the festival in the Sudbury area and this year will be returning to our permanent home, Melford Hall in Long Melford.  Previous headliners have included Dodgy, Wheatus, Space and Toploader and this year we have the Lightning Seeds and an acoustic set by Terrorvision as our main headliners over the bank holiday weekend, 24th and 25th May.  They will be joined by a whole host of other acts, local and national, and full details (including tickets!) can be found at our website www.leestock.org
The festival takes a lot of preparation and we start almost as soon as the previous year's festival finishes.  By this time of year you'd like to think that we were completely ready but I guess we're never completely ready!  The good news is that by now some of the fun starts - starting with a charity fancy dress pub crawl on Good Friday.  We always get a lot of goodwill as we wind our way through Long Melford and Sudbury dressed like fools so please treat us kindly if you see us - and feel free to join in, it's open to all and we're very friendly!
We have more to organise than ever this year, and are excited that for the first time we have on-site camping and a family area sponsored by Jo Jingles - pre-school musical play for kiddies.  We're looking forward to hosting the family area which will feature face painting, crafts, bouncy castles and some free taster classes run by the Jo Jingles team (plus hopefully some respite for parents!).  The camping is also something that we've wanted to do for a while and are delighted to be able to offer it - imagine camping in the grounds of a National Trust Tudor Hall having just listened to the Lightning Seeds - a unique opportunity.
It's great that The Best of Sudbury have given us the chance to write this blog and give you an insight into what we have planned for this year, please feel free to post any questions and we'll reply as we can.  In the meantime we're off down the Quay Theatre to hire some fancy dress costumes - this year's theme?  World Cup of course!