Hospice benefits as football scholars show their skills off the pitch
11th August 2016
... Comments
---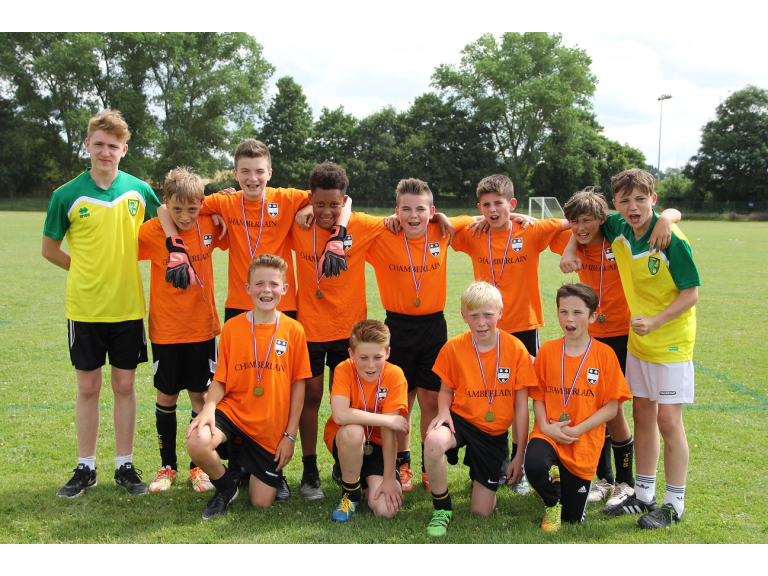 Hospice benefits as football scholars show their skills off the pitch
A new partnership between Thomas Gainsborough School and Norwich City Football Club has been hailed a success – both on and off the pitch.
The first footballing scholars to take part in the new educational course have been shining just as much in the classroom after working with local primary schools and organising a fun day for St Nicholas Hospice Care.
Launched earlier this year, the partnership is available to young people between the ages of 16-18 years old, allowing them to continue their academic, footballing and career development through Norwich City.
Alongside their football development, scholars organised a football fun day to raise money for St Nicholas Hospice Care, as part of the National Citizens Service programme.
Jason Curtis, football development officer for Norwich City, said: "The charity day was a real success and the scholars were magnificent with the students who were visiting Thomas Gainsborough School during the transition week ahead of them starting in September.
"We wanted to do something to support the local community and also help the scholars by building up their self-confidence and to make them realise how they can build other careers away from football. Some have enjoyed coaching, some have enjoyed the organising side while, in others, we have seen some real leaders come through.
"We would like to thank everyone who supported the charity day and helped us raise money for a great local charity like St Nicholas Hospice Care."