Elevator Pitches - How to make yours Memorable
Elevator Pitches - How to make yours Memorable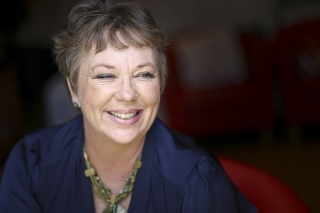 Imagine for a moment you are in an elevator with somebody you have been trying to get in front of for a year. They turn to you and ask 'What do you do?". You have 20 seconds to make an impact!! That is how the elevator pitch got its name. It is a short and succinct answer to the question 'What do you do?'
Delivered in 20 to 60 seconds, hopefully making an impact for all the right reasons! When networking we often are given 40 – 60 seconds to stand up and introduce ourselves and our businesses, a great opportunity to connect with your audience.
You need to:   
Distil down your message so that it can be delivered verbally for 60 seconds or less.
You need it to be short, interesting and memorable. It is a good idea to have more than one version so that you can vary the pitch depending on what you wish to promote and the audience.

What is your objective? Is it to tell people about what you do? Promote a new product or service you will soon be launching? What do you want your audience to remember most about you? It should bring a smile to your face and excite you; people might not remember exactly what you said but they will remember how you made them feel, and enthusiasm is infectious.
Here is a simple process to follow that will help you.
The Problem - Identify the most common problem your product or service solves for your customer, distil it down into its simplest form, then describe it in no more than one sentence, or two or three bullet points. Even if you solve more than one problem, for this focus on one at a time. Build your content so you can tailor your pitch to the audience on the day.
The Solution - How do you solve that problem? Whatever the solution is, again distil the description down to as few words as possible. You should be able to describe the solution at a high level in just a few sentences. Don't be tempted to stretch the solution to solve multiply problems, rather, create a sentence for each solution.
Your USP - What is unique to you, your company, and your product? Again distil this down into one sentence, and create more than one.
Ask a Question - Finish off with a question – you want an open question that will engage people in a discussion or conversation
Practise - Put it all together and practice. You want it to sound completely natural, and conversational.
Pick & Mix - Once you have finished this exercise you should have a menu of sentences that you can pick and mix a variety of elevator pitches from that you can match to the audience you are with.
The most important thing is that you allow who you are to shine through, and are memorable for all the right reasons.
You can read more about Business Growth Landscaper and how they can help your business click here or visit their profile on thebestof Sudbury