7 ideas for things to do this August Bank Holiday in Sudbury, Lavenham, Long Melford and Clare
26th August 2015
... Comments
---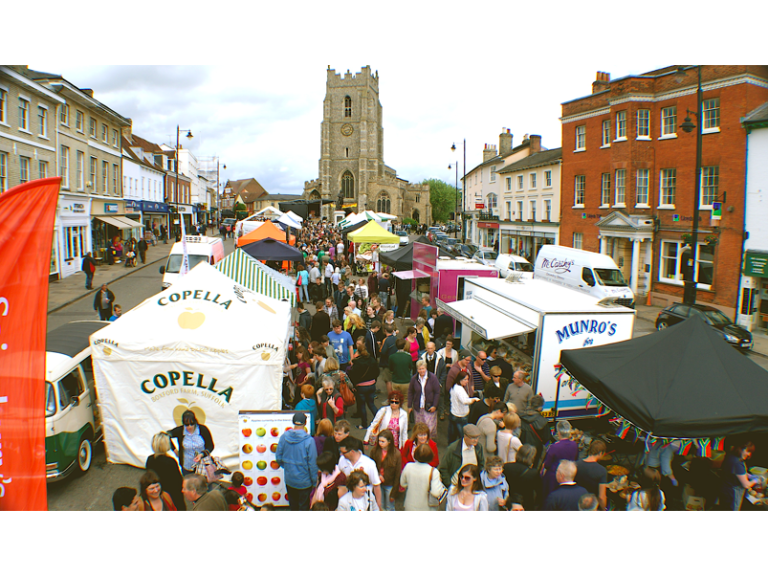 Come rain or shine, the August Bank Holiday is just around the corner. Wondering what to do this Bank Holiday weekend in and around the lovely Sudbury? I've done a bit of searching and here are 7 ideas..
1. Drink beer and listen to Music at EddyFest
It's the Edwardstone White Horse's beer and music festival EddyFest. Loads of beer, food and live music from the Friday night until Monday afternoon
Enjoy all local yummy things at this month's farmer's market
3. Sudbury Carnival - Sunday 30th
After a 20 year break, last year the Sudbury Carnival was revived and this year it promises to be bigger and better than ever! Floats and processions, finishing with a fete at Delhi at the end.
4. Quay Lane Open Day and the Grand Opening of the new Quay Theatre Auditorium - Monday 31st
Craft fayres, BBQ and opportunity to admire all the hard work the Quay Theatre team have put in to new theatre auditorium. Click here for more information
5. Lavenham Carvnival - Monday 31st
Get your 1940s vibe on with this year's Lavenham Carnival. Read all about it here
6. Become a Pirate on the Stour
Ah-ha shiver me timbers and all that. Become a pirate for the day thanks to the Stour River Trust 
7. Pop over to Kentwell Hall. There are loads of Tudor related activities taking place 
Do let me know if you know of something happening.. And I'll add it!