16 Decluttering tips to get your 2017 off to a great start
4th January 2017
... Comments
---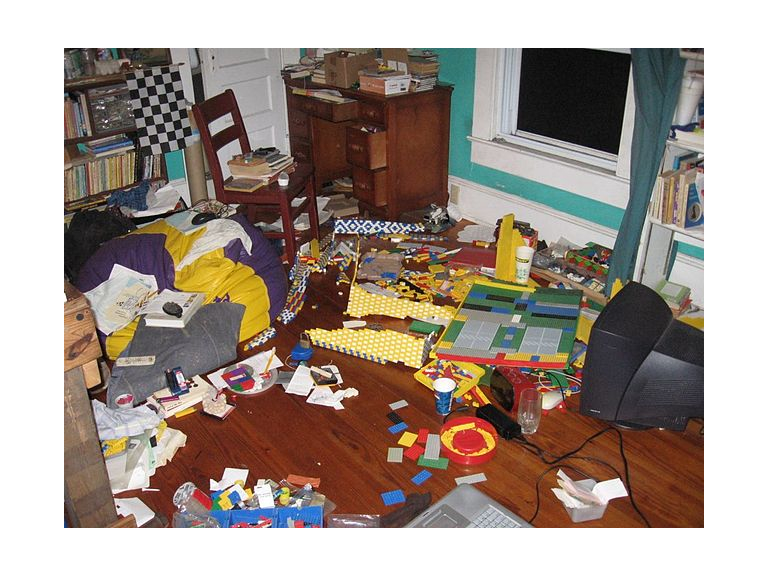 Christmas is over. The tree has been stripped of all decoration and taken to be recycled. The ornaments are away and turkey pies finished. The last Quality Street has been devoured (even though it was that round gold one, that always gets left to the very end)

 
Now it's all about 2017.
Every year I try to make a few small changes to improve my life; this year I'm going to be more organised. 
As the decorations go up into the loft, I can see the clutter that lies before me. Tidiness is not my forte, but in 2017, I pledge to try harder. So taking to social media, I asked this question:
"If you were to give someone of limited organisational skills (in the home...) a few tips on how to de-clutter and organise your house, what would they be... "
My mission, and I choose to accept it, is to use some of the advice given to me:
If you haven't touched an item in a year, you certainly don't need it.

Get a ruthless de-clutter friend to come around and help you get rid of things you really don't need.

Short of space? Then utilise your loft or any cupboards under the stairs. Make use of that space under your bed by using storage baskets and boxes.

Hang all your clothes on hangers facing the wrong way. Once you've worn something, put the hanger the right way. In 6 months, get rid of all those clothes still on hangers facing the wrong way.

When cleaning a room, always throw out 5 items whether that's an old magazine or used shampoo bottle.

Do you just dump stuff bottom of the stairs en route upstairs? Try taking at least one item up with you at a time. De-clutter AND get fit!

Find a place for everything and then keep it in its place.

Invite people round – nothing motivates you to tidy like a deadline of visitors arriving.

Make use of local car boot sales.

Be brutal. Take no prisoners. Start on a small easy room. Take a picture, blitz it and put the result on Facebook, sit back and read all the praise. You'll be motivated to do more.

Break the job into 10 minute chunks. The results are amazing and how infectious that can be

If the kids haven't played with it in 6 months, send it to the charity shop.

Every time you leave the house, drop one thing into the outside bin.

Get the children to play with one thing at a time and then clear away that box before they get out another.

If it is isn't beautiful, of use or seriously sentimental, then get rid of it.

For those larger items you need to get out of your house but don't want to part with, consider self-storage. Your best bet is contacting Sudbury Secure Storage, They have a large and small storage units available on short and long leases. Prices start from just £13 per week. And at the moment, they have an offer- Buy One Week, Get the Second Week at Half Price so no excuse to keep hording!
Do you have any tips to help me organise my house? I'd be really interested in hearing them, so why not leave a comment in the box below.