The Ware Annual Fireworks Spectacular 2017.
1st November 2017
... Comments
---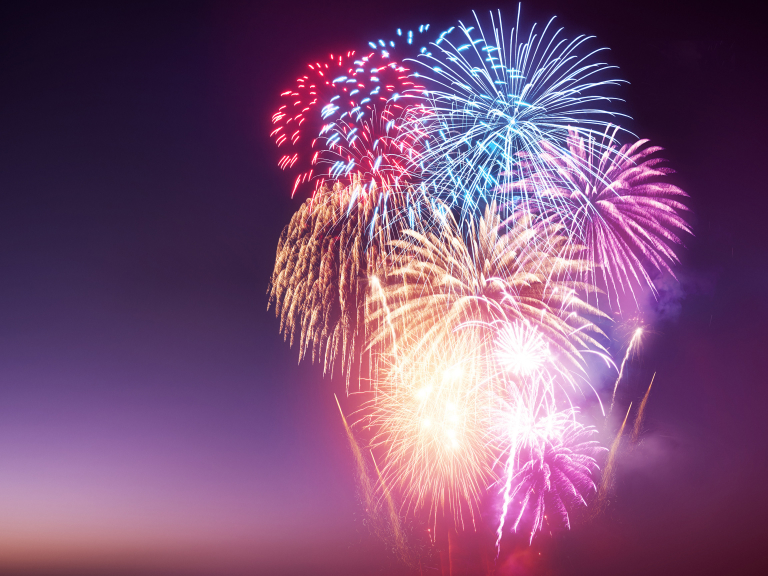 The Annual Fireworks Spectacular will happen on Saturday November 4th at the corner of High Oak Road and Kingsway.
The event is organised by the Rotary Clubs of Amwell, Hertford and Ware in support of local charities.
The Firework display will start at 6:30pm, although the gates open at 5:30pm and will finish at 8pm, and will continue wet or dry, visitors are advised to dress for the weather as the temperatures are dropping.
Last year the event attracted between 4000 and 5000 people, we hope that many more will turn out this year. People planning to attend are advised to get there early to gain a good view. There will be safety marshals present for public safety.
Please note that there is NO PARKING available at the site and only limited on-street parking in the immediate vicinity. Please note that both Grasmere Road and the section of High Oak Road between Kingsway and Musley Hill will be closed to traffic between 5.00pm and 8.30pm, for the safety of people attending the event.
The Rotary Clubs of Amwell, Ware and Hertford Shires meet in Ware and are working hard jointly to put on yet another brilliant Firework Fantasia that will light up the night sky (clouds permitting). In the previous 45 years of putting on the Ware Annual Fireworks Display the Rotary Clubs have raised many thousands of pounds for local good causes, in this 46th year they plan to raise a great deal more to aid the fine work done by these local organisations.
It is expected that there will be hot food and drinks stalls again to warm the watchers. Last year's experience was fabulous and it is expected that this year will be even better. 
Rotary International is a world-wide fellowship of business and professional people who take an active role in their local communities to enrich both their personal and their professional lives. Rotary International provides humanitarian service, encourages high ethical standards in all vocations, and helps to build goodwill and peace in the World.
The Best of Hertford and Ware working with the very best of local businesses and organisations in support of the community.