Scouting for fund raising opportunities
6th June 2017
... Comments
---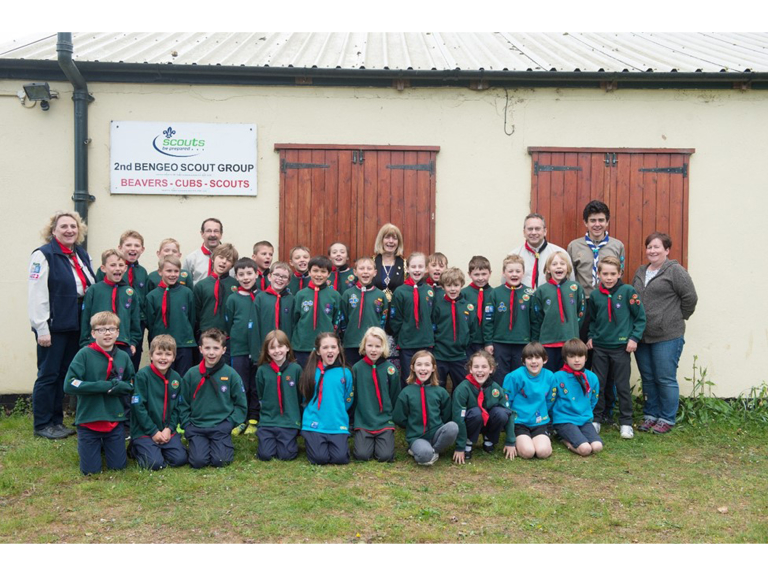 Having been at the heart of the local, vibrant community of Bengeo and Hertford for over 60 years, the Scout Hut building on Watermill Lane is falling into disrepair.
The 40 year old building does look a sorry sight.  It has single glazed windows which are currently boarded up for security and the poor insulation means the hut is cold and damp, which is not a pleasant or safe environment for nearly 200 children who use it every week for beavers, cubs, scouts, brownies and guides.
The Executive Committee of the 2nd Bengeo Scout Group are asking the local community for help with their huge fundraising efforts to finance either rebuilding or refurbishing this building as a comfortable and safe space for the scouts of Bengeo and Hertford, as well as a convenient centre for the local community. 
Simon Green, from the Executive Committee, explains "We have ambitious plans for our scout hut.  We would love to be able to improve the current building to utilise all available space allowing for a larger hall for the current groups to enjoy, along with more storage space for all the camping equipment, a larger and better equipped kitchen and an enclosed and safe rear garden area.  We want to restore this building to ensure it can be used and enjoyed by everyone in our community either through the current scout groups or through renting it for other purposes."
Simon continues "We are setting our fund raising target of £500,000 to meet our ambitious plans and we are reaching out to the local community and businesses to help. Scouting is entirely volunteer led, so we are looking to the community for their support, time, ideas, energy and commitment to make these fund raising plans a reality."
For more information or to support the 2nd Bengeo Scout Group bring this building back to its former glory and make it a more attractive addition to our community, please visit www.bengeoscouts.co.uk/fundraising